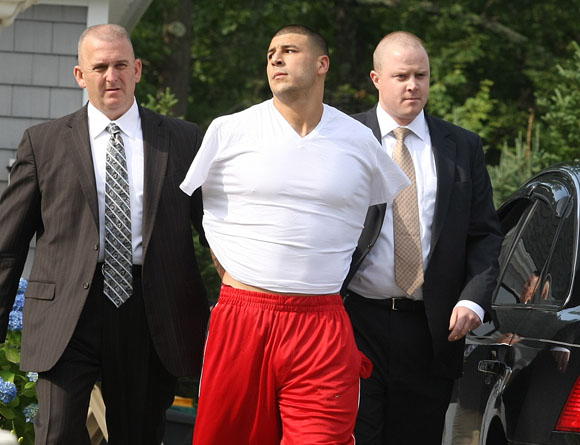 Aaron Hernandez, a former tight end of the New England Patriot, was convicted of first-degree murder and other several charges. He was found guilty on April 15, 2015 and it's a big downfall for fans because Hernandez was once one of the N.F.L's most promising young stars. 25 year old Hernandez will spend the rest of his life in prison without any chance of parole for murder.  He was charged for a carrying a firearm without a license and not having a FID card. As you know, he was arrested for the first degree murder of 27 year old Odin Lloyd, a semi pro football players, whose body was found at a park near the New Patriots stadium. Jose Ruiz, APB senior stated that "he should deserve more for killing an innocent person and taking his life away". There was no reason for Hernandez and the other guys kill this guy apparently for no reason .
A man had filed a lawsuit against Hernandez of him shooting the man at a strip club in Florida, disregarding that Hernandez didn't have any violent/crime record. People who were working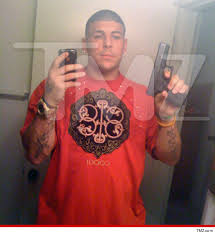 the night shift by the park heard the gunshots. Few minutes before the gunshots were heard, Lloyd had texted his sister saying "Did you see who am I with?"(ESPN) The investigators weren't able to find out who fired the gunshots and couldn't identify who were the other two men with Hernandez. Marcos Lopez, APB senior said that "he wasn't thinking at the moment when he posted the pictures on instagram with weapons and also, when killing the innocent man". Once they were in court and they announced that Lloyd was killed, the family shredded into tears, while two of the members step out the courtroom because they were devastated. Hernandez is leaving his fiance and his 8-month year old baby due to his childish actions.