Youth Business Alliances is a very rewarding program that is offer at our school, Animo Pat Brown.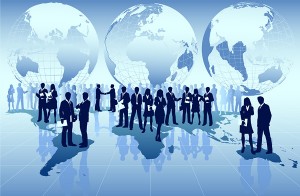 This program is held every Monday for two hours a week. Every Monday  we receive an hour of classroom instruction where we learn from the philosophies of Karl Marx or discuss how to determine which investments are conservative or speculative. In the other half of the class, students take notes upon the powerpoint a guest speaker presents.
This  program is very rewarding in many ways. First of all its very surprising but yet a privilege to have a guest speaker where they discuss their childhood to their career path. The guest speakers that Mark Stagen, the founder of Youth Business Alliances, selects are fully credentialed speakers. The Youth Business Alliance page states, "The program focuses on bringing business executives into the class room setting to educate, inspire and motivate students to get more interested and involved in business and professional careers" (Youth Business Alliance).
We also need to give credit to the guest speakers that make this program possible and the donations people grant. Here are the recommended values that are recommended for donation. However, you are free to choose any amount. Every donation makes a difference.
| | |
| --- | --- |
| $500 | Pays for 1 YBA student for a full year |
| $2,500 | Pays for 5 YBA students for a full year |
| $5,000 | Pays for 10 YBA students for a full year |
| $12,500 | Pays for 1 entire YBA school program for a full year |
Kevin Hernandez, a current junior in Youth Business Alliances says, ¨ It takes a lot of commitment to be in Youth Business Alliances. For one, you need to know how to manage your time. In the long run, this course will benefit you by giving you high school credit and it gives you valuable skills like communication.¨ This course has really been beneficial for every YBA student. It has helped many students discover if they want to pursue a career on business. 
Another reason why this course is rewarding is that by attending every YBA session you will be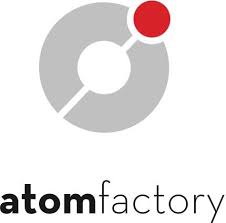 guarantee high school credit. This is a great opportunity to outstand from all the students when you apply for college in senior year.
In addition, we take field trips to local businesses around our area. This year, we took a field trip to ATOM Factory where we got an insight to what an entrepreneur job is on a daily basis. In previous years, our YBA students had the chance to attend a Google company and visit SpaceX.
As a current student in Youth Business Alliances, I strongly encourage all our sophomores that are willing on committing to this program and attend the session in a regular basis.
The instructor of YBA, Mr. Pickering says, " this course is for students who show interest in business. Also, you need to be responsible in attending every session with very minimal absences." You may be wondering when can I apply for YBA. Mr. Pickering says, " applications will be sent out during the month of May."
If you have any questions or concerns about this course stop by Mr. Pickering's room in room 29.