By: Arisbeth A., Karina E., Paulina P., Jeremy G.
Amidst the crowd of students walking through the halls of Animo Pat Brown, seniors can be seen studying for upcoming classes, while freshmen are enjoying a stress-free life. Seniors are huddled in a group talking about college. On the other hand, freshman are walking around talking about upcoming quinceaneras and middle school memories. Not once does the word "college" escape the lips of these young gryphons. This is because the opinion of college ranges between different levels of importance depending on the grade level.
There is a stark difference between where each student places college on their list of priorities.Incoming freshman have not put much thought about their college path. Their idea of college has not become urgent enough to actually be preparing for it just yet, they do not see the immediate importance of college.  However, one glance at the seniors and it is clear that college is their number one priority. Seniors are making sure that they are taking every step possible with the help of guidance teachers and Ms. Reyes to make it to college.
It has only been four weeks into high school and the freshmen have already expressed their view on college. A majority of freshmen students agree that college is very important and that it is on their priority list. However it is not at the top of their list. Why is that?
"I haven't really thought about it. I still have three years to think about it" freshman, Kimberly Cortez said. Another freshman,Jose Aquino, said that yes, he does have college in mind but he hasn't put much effort into actually figuring out where he wants to go and how to go about preparing himself for college. Jose believes that he will take more action during his sophomore and junior years.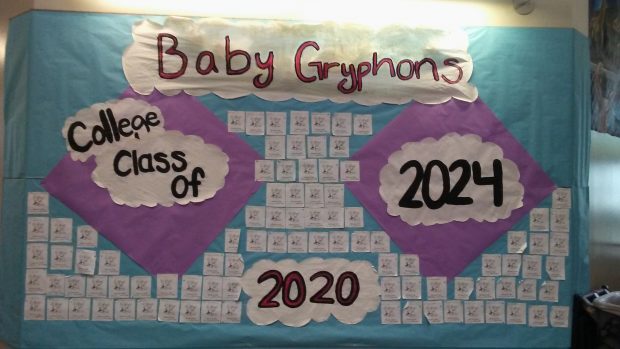 Most freshmen share Kimberly's opinion. They have it on their priorities list but it's so far at the bottom of it that many of the freshman haven't seriously thought about college. They feel as if they have enough time as to put it off for later. The reality is that their time is quickly running out.
Sophomores and Juniors are somewhere in between on the college opinion spectrum. The students' thoughts range from "i should probably start taking college seriously" and "I still have 2 more years". Is it smart for these soon to be seniors to keep delaying their college thoughts and planning?
Multiple seniors have admitted to not really caring about college during their freshman year and waiting last minute to think about their college options. Senior Andrew Martinez said that when he entered his freshman year, college wasn't his initial thought. He was still in his middle school mentality. It wasn't until recently that he realized his mistake and fears that having avoided the  thought of college or the preparation for it "will take a big role on what colleges may accept" him.
Many seniors advise freshman to not put off college for senior year or junior year for that matter. They also recommend freshmen to have in mind a college that they wish to attend and have an idea of how they are going to get there.
Senior Robert Jimenez suggests that freshman should "start caring!!! Three years in nothing. Time passes by fast".
"Having a plan or at least an outline of what you can do to prepare yourself for college and thinking about it or talking about it with your teachers during freshman year is the best way to go about it. No one wants to fall behind when making college choices or filling out applications. The earlier you start college preparations, the better" an anonymous senior said.
To many freshmen the idea of attending college seems to not be their biggest priority. However seniors make college their top priority and advise freshmen to do the same the moment they take that first step into the Animo Pat Brown campus.