Animo Pat Brown's Lack of Diversity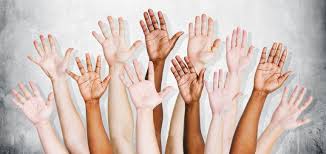 By Dasie Gervacio
Animo Pat Brown's goal is to prepare the students for college by preparing them to self directed students, critical thinkers and so much more. However, the school lacks diversity on campus puts us as students at a disadvantage.
According to the LA times there are 12.8% of African Americans and 86.1% Hispanics in the Florence-Firestone area. Yet, the Animo Pat Brown community has only 4 African American students out of the 601 students. If it wasn't for these 4 students, APB would be a Hispanic student dominated school. However, Looking statistics there should be more African American students attending Animo Pat Brown. Why aren't there more students
Well there are many reasons why. First of all, Animo Pat Brown is a small school in a secluded area and its name is not as well know like other high schools such as Jordan, King Drew and Bravo. Regardless of lack of recognition, office manager Aida Avila made sure to go out and recruit new students to join the APB community. Mr. Reed, the principal, said she "took her team to any information night and did a great job at advertising who we are [APB] and tried to make sure people that we are here"
However, Mr. Reed did bring up a good point which brings us to our second reason as to why there aren't a lot of African American students at APB. We all know that most students who attend APB have had some type of relative ties to this school. Their siblings could be attendees or alumni, therefore, the student applicant has an automatic acceptance to the school instead of going through the raffle.  Tashondra Bouldin confirmed that when she said her parents decided to enroll her to Pat Brown because her older sister had a good experience here and she too has a younger brother here a freshman named Everett. Although, Tashondra encouraged Everett to come he said he was aware of the "school's great education" and that had for sure locked him in. Ryana Kimbrough on the other hand said she had gone to a greendot middle school and that one of her teachers recommended her to attend APB.
Maybe in the later years Animo Pat Brown will have a more diverse community. It is imperative for the students to learn how to associate themselves with someone of a different background because once they enter college they will need to start networking in order to succeed.
Leave a Comment