By: Mindy Larios, Francisco Cernas, Kimberly Lua, and Bruce Mondragon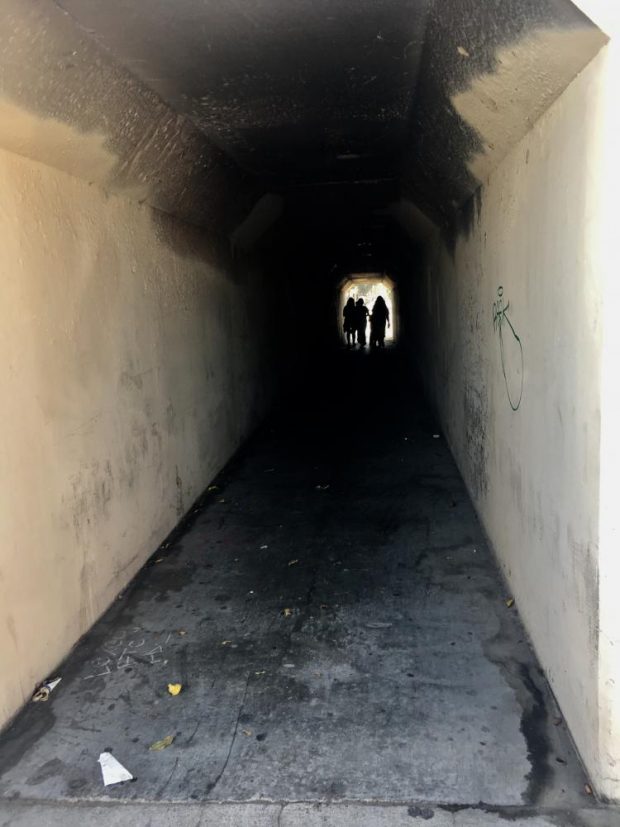 It's a trap where innocent people get robbed of their personal belongings and get traumatized for the rest of their lives. Many APB students on their way home from club activities have to walk down a long and pitch-black tunnel that is located near our school. This tunnel connects from one street to another, its walls are covered in gang graffiti, and has a foul stench of beer, drugs, and urine. Students who walk through here feel paranoid and turn hysterical every time they walk through or even pass by the tunnel . So the question is, is the tunnel a safety issue for all the students at APB.
"Once the tunnel got burned and the walls were shot, it's a dangerous place, especially at night", said senior Gregory Chaparro.

Senior Greg Chaparro on the left.
"I was walking home with my little sister and had my phone stolen in there. Unfortunately, nothing could be done to get it back", said junior Jacqueline Silva.
"Lights should be put to make it safer. I've seen people smoking and drinking in there", CSO Mr.Garcia said.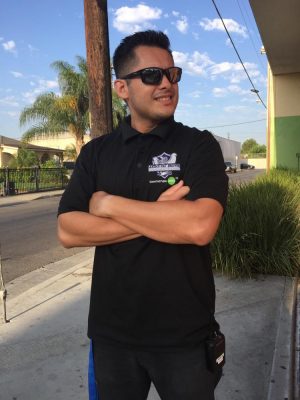 APB's security guard Mr.Garcia
Even if the tunnel looks frightening and risky, we can still find ways to make students feel safe. By having Mr. Garcia watch over for any suspicious activities that are occurring near the tunnel, it can make student worry less about dangers.
When Mr.Villagomez was interviewed, he had a possible solution in mind to fix the problems that come with the dark tunnel.
"They could put in a light fixture, and the CSO could watch and make sure it's safe", said Journalism and Drama teacher Mr.Villagomez.
If you're a person that stays at school for a long time and goes home late, avoid walking through the tunnel even if it's a shortcut to your way home. It's better to be safe than sorry! Lastly, make sure to avoid the tunnel at all costs, but if you do go through that appalling tunnel always make sure you have a friend keeping you company because it will make you both feel much safer!