By: Axlin Lucio  & Kimberly Lua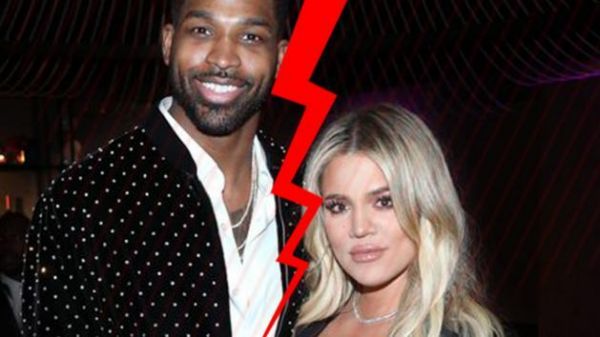 We all don't believe in karma until we see it happening to someone else. The scandal between Khloé Kardashian and Tristan Thompson left all of their fans questioning: why and how did Tristan manage to be cheating on Khloé throughout almost her whole pregnancy? Khloé was said to be deserving of the drama, and many said otherwise. The rumors started to unleash after TMZ released a video where Tristan was seen at a bar with three women, two of which he was kissing and constantly touching. This is said to have occurred last November. He later that month was caught by a paparazzi entering a hotel with one of the women that was seen in the video. This wasn't a one time affair, it was a constant thing and the same woman was even spotted at Tristan's basketball games cheering. His teammates of the Cavaliers were not surprised after the truth began to come out.
Many fans of Khloé were feeling bad for her and began sending her and her newborn the best of wishes. Those who didn't know who was wrong or right took karma's side. When Tristan Thompson first began to talk to Khloé, he was in a relationship with Jordan Craig and she was five months pregnant. At five months, Tristan left Craig and began dating Khloé. After this, many began to accuse Khloé of being a 'homewrecker', also saying she deserved it. Later, she began to receive a lot of compassion because people were feeling bad for her.
On the day Truth, Khloé's child was born, sources say when she saw the videos of Tristan at the bar getting touchy with the two women, Khole began to get contractions. Doctors became worried she could go into labor any minute so she was asked to stay there for precautions. On April 12, 2018 Khloé gave birth to a girl, with Tristan, and the rest of her family. Soon after, questions started to unleash if Khloé would forgive Tristan? Rumor also has it that she indeed forgave him, but we can only wait until Khloé makes a real statement.