With graduation right around the corner, many of our APB seniors are coming to terms with what it means to be a first-generation college student.
By: Nefer Garcia and David Ramirez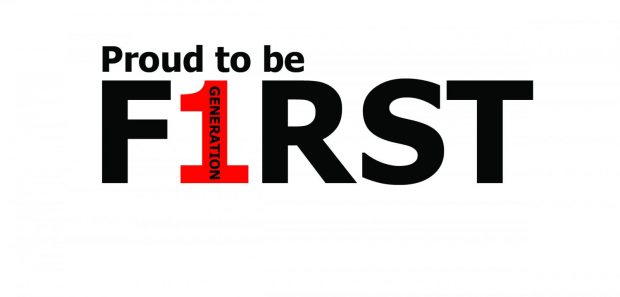 College is a big-stepping stone for all seniors, but it's an even bigger one when you are a first-generation college student. Most of our seniors here at APB are experiencing many of the feelings that come with taking a step this big as a first-gen student.
By definition, "first generation students come from families where their biological parents did not complete a four-year degree." So even if a student has siblings, cousins, tias or tios who are currently taking or have completed their four year college education, as long as their parents have not received their bachelor's degree, they count as a first-generation college student.
We surveyed 28 APB seniors to see what the first-generation demographic looked like at our beloved school. Of the 28 students, 96.4% count as first-generation college students, with only 42.9% of them having at least one sibling that has attended a higher institution of learning before them.
When asked about worries regarding being a first-generation college student, the most popular responses were about not knowing how to navigate the college life or their newfound responsibilities and about the lack of support, either from their parents, families, or other people in general. However, when asked about some of the benefits that could come with being a first-generation college student, most of the responses included pride at being the first, serving as an example or role model for our younger people, and the support programs available to first-generation college students.
As a first-generation college student and APB senior myself, I (Nefer) can relate to what many of my peers are feeling. I definitely have that feeling of pride at being the first, seeing as I am an only child. But there is also a bit of that fear of not having that support that I would otherwise have had from my parents. I realize that, for the most part, I will have to navigate most of the system on my own.
That doesn't mean that I expect an overall negative experience. On the contrary, I'm very excited for this experience that I will one day in the future be able to tell my own kids about. There's something fascinating about figuring things out on your own and gaining independence, and although I may not have the support I would have otherwise had from parents, I do have college programs such as TRiO to help me navigate the college experience if I ever do get stuck.
One of our seniors at Animo Pat Brown, Amy Mosqueda, shared that one of her main worries is "having to figure out everything on my own because it's not like I can turn to my parents for answers." Not being able to rely on our parents for help is a common struggle amongst many first generation college students since we acknowledge that our parents do not have the knowledge or experience that is necessary to help us. Yet despite this worry, Mosqueda also realized that being a first generation college student makes her "more motivated to pursue a higher education" because she sees the impact that the lack of an education has on people's lives, which is "something I don't want for myself and my future family."
Destiny Villanueva, another senior Gryphon, spoke about her worries regarding the management of everyday college life, fearing that she may not be able to "handle college responsibilities such as financial aid, loans, schedules, books and tech." College is a whole new world for all students starting out, but it's even more so for us as first generation college students, in which we walk into this new world with no prior knowledge whatsoever. Acknowledging this, Villanueva was able to recognize the fact that first generation college students are offered multiple benefits, "such as programs that help accommodate and help first time college students" and scholarships offered exclusively to us.
UC Merced-bound APB senior, Cristian Ramirez, mentioned that one of the things that worried him was that, while colleges have many resources designed to help first-generation college students like him, "since there's nothing from a familial standpoint, it feels a bit off personally and I know that there a few things the resources may not be honest about." Not having "prior knowledge from anybody in the family" is something that, like many of us, makes us worry about whether or not we will be able to properly navigate the college experience. However, if there's one thing that Ramirez acknowledges may benefit him as a first-generation college student is the programs available at the schools that are specifically designed to help us.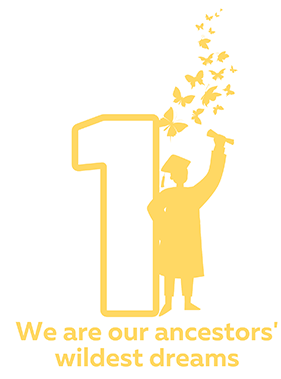 Former alumnus of and current U.S. History teacher at APB, Mr. Hinojosa, shared his experiences with his academic transition, as a first-generation student, from our school to UC Merced. Elaborating on the fact that, as a first-generation student, it is difficult to navigate the college system, find the advice within the community, push through the feeling of imposter syndrome of being let down from a particular course, or even  the adjustment of environments from our home in South Central to a faraway university campus, Mr. Hinojosa assures us that we "are not the only one[s] going through it".
There will be times where you feel as if you can't do it, where you feel as if you're not good and capable enough for a particular subject, and you feel the pressure on your shoulders, it's normal. "We feel like when we struggle we're letting our people down you know, so it's okay to struggle because we're first gen for a reason we're figuring all this stuff out."
Unfortunately, there will be times where no matter how hard you try or how much time you invest in a certain subject, a roadblock is sometimes inevitable. No matter the struggle, keep pushing forward, keep being motivated, and remember why you're there. "Keep that going, you're more than capable, don't let anyone, or anything, or any test, or an essay, or any professor, or whatever tell you otherwise because it's easy to fall into that because you feel like you're alone, but you're not…don't be afraid, just try your best and at the end of the day, that's what counts" Hinojosa stated.
If you are not too savvy on a particular topic and need help understanding, don't worry –  there are university resources to assist you. "There are tutoring centers or like math centers which were helpful to me". If you find office hours with professors or assistant professors intimidating, Mr. Hinojosa recounts that he "had to use the math center and a lot of the tutors are students themselves and so I think that's pretty cool like getting help from someone who's in college as well"
There are various resources to help a student's individual needs. However, student service resources vary per UC and CSU.  Generally, both systems offer campus resources, academic counseling, financial aid and scholarships, first-year experience, and housing. For more information about student services offered, log into your university portal and visit undergraduate services for more information.
Despite the struggles and fears we as first-generation college-bound students will face, be assured that our status will not hold us back or bring us down. We will struggle but we will pave the academic road for future generations to come and be a voice of resource. With hard work and dedication to our passions and goals, we as first-generation students can do great things in college, leadership, and life.