Who do we need to protect and who is at risk of becoming a victim
By Andrew Benitez and Kelly Xhurape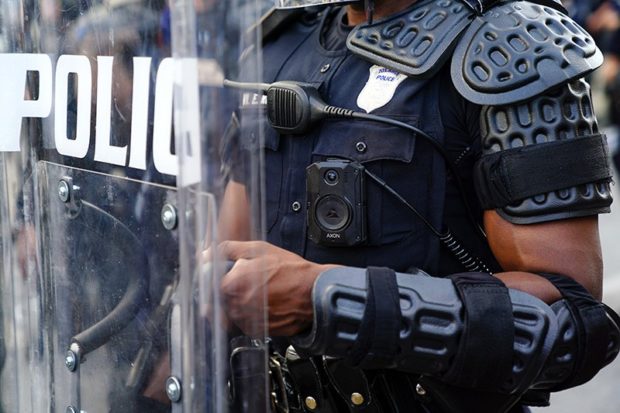 Police violence is a rising cause of death for many young adults in the United States, the risk of being killed by the police have ranged from 20-35 year-old men and women from all racial ad ethical groups.
Police brutality is the use of tactics, generally violent, by police officers who are unwarranted and that violate a person's civil/human rights.
We sometimes see cases on the news about force arrest or deaths caused by police defense, but the majority of the time there are always young males. The major racial/ethnic group that is mostly affected by police force are Latinos and Black Americans.
"I don't think it is excusable.  Ever.  I think it is sometimes excused because people have gotten accustomed to it. Data shows us that African Americans and Latinos are most targeted by police brutality, which aligns with most other injustices in our society. Stereotypes, along with long-standing injustices, have a lot to do with the disparities in police brutality" Government teacher Joel Synder said.
According to the Proceedings of the National Academy of Science of the United State, "Government officials and academic researchers stated that about 1000 civilians are killed by armed law enforcement officers in the United states".
They also stated that black men are 2.5 times more likely than white men to be shot or killed by unarmed by law enforcement. This number of casualties is reaching a worrying point for the law enforcement which is causing them to impose more rules and regulations to prevent more deaths.
"Violence from police officers should ALWAYS be the last resort, no matter the situation and especially in situations where it is clearly not needed, the ideas of white supremacy in this country are so deeply embedded into police systems and court systems, that it is inevitable for black and brown folks to be the most affected. A lot of this has to do with the historic criminalization of people based on the color of their skin, how they dress, where they live, etc.." U.S History teacher Edward Hinojosa said.
This will hopefully ensure that civilians rights are not taken advantage of by those who have power.
A device that is now being used to capture live footage of any arrest or situation are body cams. These are being used to ensure that if any abuse in rights or excessive force is brought upon someone who is being detained it could be used as evidence.
These devices are extremely beneficial in court if the defendant is using this as evidence to prove their case. The number of misconduct cases is slowly decreasing, dash cams are also very helpful to see any further evidence if excessive force is used.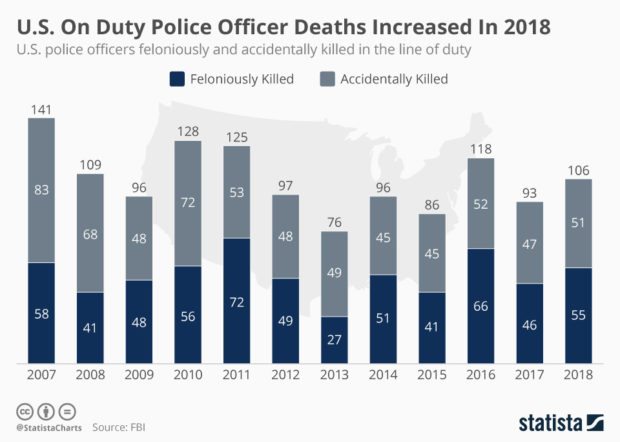 With the numbers of civilian deaths increasing the casualties of arm police officers are also increasing.
"People should be also worried of the death of police officers, which is increasing each time when these kinds of brutalities occur. Many innocent police officers that are doing their job get killed for doing the right thing. It's not just the police brutality towards us civilians is also about the brutality that police officers suffer. It's just complicated in which side to be when both are being killed" an APB community member said.
According to Statista, last year about 55 U.S. police officers were killed by felons in the line of duty while 51 died accidentally, according to new figures released by the FBI. Their average age was about 37, with an average tenure of 10 years in law enforcement.
Many of these cases happen to officers who are mostly on duty but there are some cases where they are accidentally injured or killed for other reasons.
If one is ever a victim of police brutality or in any case your human/ civil rights are violated one must try to capture any evidence that is being one recording with their phone. This can later on benefit you when presenting your case in court.