By: Karen M., Anthony R., and Laura H.
With a new year comes great change, including the exchange of our current president for the next, Donald Trump. The swearing-in ceremony will occur on January 20th and will feature President-Elect Donald Trump and Vice President-Elect Mike Pence's family, as well as members of Congress and the U.S Supreme Court in Washington, D.C., west of the Capitol Building. With Trump's inauguration day approaching quickly, many Americans have mixed emotions as to how they feel about the future president of the United States of America. Some fear Trump's presidency while others are excited for his entry into the office as the new representative of America.
During Inauguration Day, different events all across the country will occur. One such event is a group event taking place in San Francisco called Bridge Together Golden Gate, which hopes to show that they are united as they will march on the Golden Gate Bridge. Co-organizer David Morris stated, "We must personify unity. This day will be a historic example of the powerful meaningful peaceful togetherness".
Another event that will be occurring during the Inauguration is the Women's March on Washington. The march will take place near the U.S. Capitol. The goal of the march is to show unity and advocacy of women's rights.  
Meanwhile, students and staff at Animo Pat Brown struggle with how to express their feelings and frustration in a meaningful way.
"I'm very disappointed about the fact that Americans chose a person unfit and unqualified to run our nation", 11th grader Viviana Hernandez stated. "He makes offensive remarks and has no remorse"
Viviana hopes that during Trump's presidency he takes into consideration that his actions affect millions of people.
"I'm for peaceful protests because we need to make our voice heard, so Trump and his advisers know that we won't allow them to treat us poorly" Viviana said.  
One resolution she offered was having small groups to talk about what's going on and come up with a solution.
10th grade World History teacher Lina Jang shared Viviana's worries " I, like most people, was very surprised about the election" Jang said. "I hope that he doesn't follow about his plans that he stated during his campaign, and hope for the best".
Ms. Jang supports protests as it is important to protect our right to protest, as long as it's non-violent.
She would also like to make sure students at Animo Pat Brown stay informed because a lot of students don't have enough information.
"Remember that we live in a democratic society, and they don't have to be afraid. There are good people in our country that will protect the rights of those who don't have a voice." Jang said. "Talk to adults on campus, join student-led protests, but do it outside of school hours"
Not all students shared Viviana's fears.
"I'm not very worried about him, mainly because he has not done anything against Latinos" 9th grader Abel Gomez said. " But it's good for people to express their feelings"
Abel, unlike others, supports violence during protest. Abel hopes that Trump changes his allegations about sending immigrants back to Mexico. "One way to express themselves would be to send comments to him through social media, do marches or walkouts"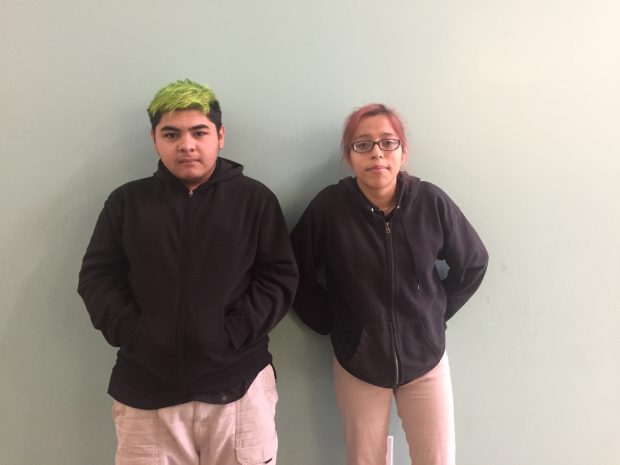 11th grader Mike Espinoza says that he feels nervous about Trump becoming president, however he is worried due to different reasons,"I am nervous that Trump will be killed and Pence will become president because if he does the division between Democrats and Republicans will be even stronger than it currently is."
He also states that he feels that protests are "not going to change anything because not much can be done against the government." Mike also feels like people should "create or join organizations that peacefully solve problems in order to express themselves.
The growing consensus from adults in the community is to think and take action more locally.
"Now more than ever it's important to pay attention to local and state government, and learn how to communicate with U.S senators and representatives" Algebra 2 and Calculus teacher Mr. Griffin said. "I hope that at the bare minimum we don't go back in time, since we have been in a path of progress".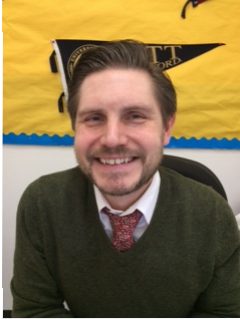 Overall there seems to be a sense of optimism in spite of growing fears, APB students and staff alike, must learn how to overcome their worries by making smart decisions that will benefit those who are at risk when it comes to Trump's ideas.