Thousands of Haitian and Central American migrants  are seeking refugee in the United States.
By Enrique Toledo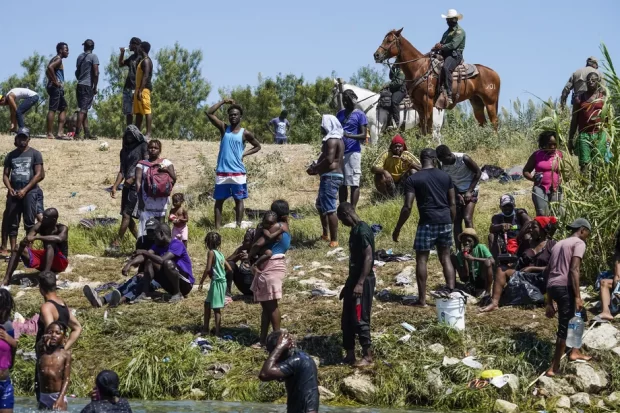 On the 16th of September over 14,000 migrants mainly from Haiti and Central America began making asylum camps under the  International Del Rio Bridge in between  Del Rio, Texas and Ciudad Acuña, Mexico
A month prior a  7.2 earthquake struck Haiti leaving 2,200 people dead. Two days later tropical depression Grace directly struck Haiti causing extreme rainfall and  flooding to already devastated areas. Although many migrants have been traveling and seeking asylum since the 2010 Earthquake that destroyed Haiti.
Haiti's political corruption,violence, poverty and threat of natural disasters is the driving reason many Haitians leave in search of asylum. The country's lack of response to the Covid 19 pandemic due to its unstable health care system was another driving reason for migration this year.
Many migrants go to South America, and spend time in countries like Brazil, Chile, Colombia, and or Venezuela, before further embarking on their journey. The pandemic has caused over 15,000 migrants this year alone, making attempts to cross the Darien Gap, a dangerous and extensive jungle bordering Colombia & Panama.y
Many migrants have faced scrutiny by law enforcement in Central America and Mexico. The southern Mexican border has become a hard passage migrants must cross, due to law enforcement.
Mexico has deployed troops by the southern border in attempts to stop the path of migrants. Although the Mexican borders are open, Mexico's president Andres Obrador has said that he wants Mexico to fully address the problem and not be converted into a "migrant camp".
On September 24, Biden addressed the influx of migrants and the response of Texas Law Enforcement, which were on horseback using whips to push migrants back into Mexico.
Biden said, "It's an embarrassment, but it's beyond an embarrassment — it's dangerous, it's wrong, it sends the wrong message around the world and sends the wrong message at home. It's simply not who we are."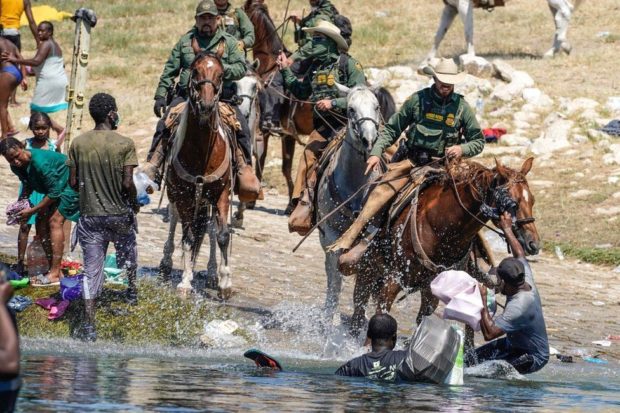 The United States immigration system was not ready for the amount of migrants. Immigration facilities  are currently overflowing with how many people are trying to seek asylum. The conversation on how the immigration process should be handled needs to be had more often.
"I think that government reform is long overdue and I think that the whole system needs to be reformed," AP US History teacher Edward Hinojosa said.
Many scholars argue that the mistreatment that these migrants are facing is historically rooted in the United States using migrant labor until they are pleased, then deporting that wave of immigrants back to their home countries and recruiting another wave.
During the low work force in areas such as service, immigration activists argue that the US needs people to help fill in those gaps so the economy doesn't take a heavy blow. While providing jobs for this wave of migrants  would be beneficial to the workforce, the safety of migrant workers will be heavily undermined, along with an added influx to the already overwhelmed facilities.
"That's a hard question to answer, because my dad immigrated from Guatemala when he was 14, I feel compelled to say that we should. My dad provided all the things I had while growing up, due to his job. The current job crisis is troubling and is a good point, but it would be beneficial if less people tried migrating right now." said English teacher Jessica Tzic.
No migrant camps remain at the border as they were removed on September 24. The Biden administration has allowed the entry of 12,000 migrants in the country to plead their case for asylum . While 2,000 migrants were denied entry, some were deported back to Haiti. Others remained in Ciudad Acuña and are looking to approach the border from another direction, or remain and attempt to gain Mexican citizenship.