By Citlaly Sanchez, Moises Negrete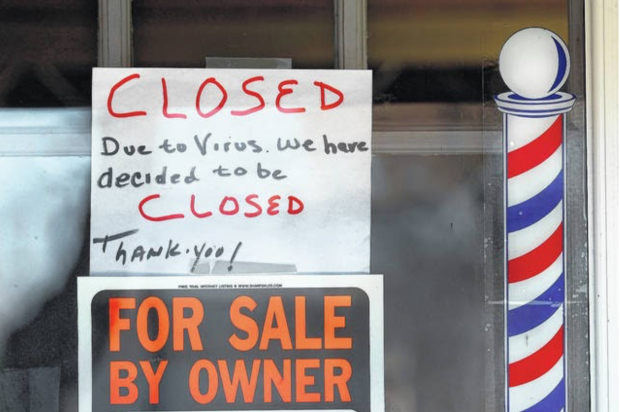 Throughout the year 2020, many kinds of workers throughout the country have struggled with the way the pandemic affected their jobs, or how the pandemic made the workers lose their jobs.
In the United States, the pandemic started affecting the people more around March of 2020 although the virus was announced in early January. The COVID-19 virus was across the world in China, so there was not much to worry about for us Americans living in the United States, initially. It seemed going well for the beginning of the whole pandemic for the United States, but there weren't any precautions taken. Workers of many industries were affected in many negative ways.
There has been a change that many different types of workers have had to adjust to because of the virus. Many low income workers have jobs that can't be done working at home, like customer service jobs, or don't have the option of working from home. There has been a division between the economical classes that greatly affects the option of working from home, because the more higher degree of education a person has, their chances of working at home is higher.
Due to the pandemic that we have been suffering from this year, there have been many losses of work, hours andjobs. There have been workers who had their hours cut or were paid less due to the economy almost crashing six months into the pandemic.
People of lower income homes have more of a challenge when the pandemic outbreak struck fiercely. The jobs that have been lost means less money, making it difficult for people to pay rent, bills, or food for their families. Many Americans have started to use their savings or retirement money in order to pay for their bills or borrowed money from others.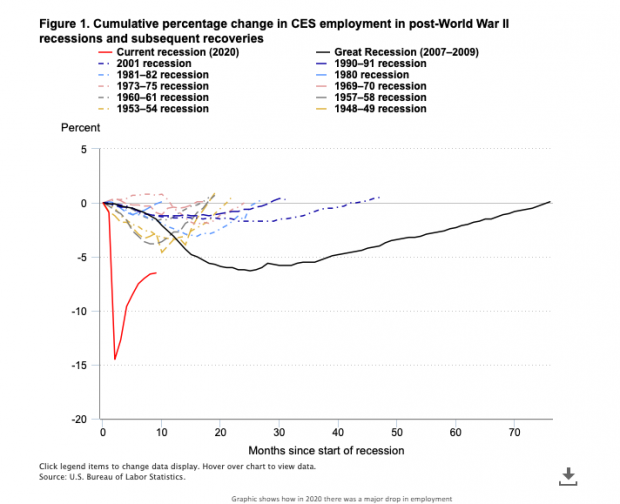 As I have said before, the customer service workplace has been one of the work places where there's not much in precaution on what to do if other workers are being infected or spreading the virus. In a pew Research Center article, it states that "about half of the workers who interact with others while on the job worry about exposure to COVID-19".
With the workplaces like customer service still being open there have been some changes that were made. For example, it is required to wear masks and to wash your hands more constantly and having social distance. One of my (Citlaly) family members works at Target, and he constantly complains how there isn't necessarily any type of precaution when other of his coworkers have gotten infected with Covid-19.
Every job has its ups and downs, particularly as some have been shut down by the pandemic and some have been affected. In particular, teaching has become really challenging for teachers, especially because of the pandemic where they don't understand whether students are okay or whether they understood the lesson. On the other hand, students dealing with depression and anxiety prefer not to speak out because of a lack of inspiration.
Ms. Magdaleno, who attends Animo Pat Brown says "Something that I am struggling with at work is figuring out what the most essential and critical skills I should teach my students are. It is very difficult to do this considering that we are basically doing minimum days with school every day. It can be difficult to teach over a screen making many teachers feel like they have to remember how to reteach again."
We have seen the toll the pandemic has had on jobs such as teaching, but many jobs from warehouse to office have also been affected because of the pandemic leaving many workers without a permanent job, or full time job, some are even laid off because many companies had to shut down.
Although many jobs have reopened many people are stuck with positions that have not been compromised. Roger Hernandez, a worker from Amazon says "While I have a job in amazon, I often get called off from work, which makes it difficult for me to go to college and work at the same time".
Many employees are under a lot of tension because of a change in their job routine or a change in their work environment and from the looks of it things might not resolve anytime soon.
We know these are troubling times, & hope for the best for everyone. There has been much struggle, but it is not in vain. Soon there will be stability and there won't be a pandemic if we follow health protocols and stay safe.
Sources:
1. https://www.pewresearch.org/social-trends/2020/12/09/how-the-coronavirus-outbreak-has-and-hasnt-changed-the-way-americans-work/
2. https://www.pewresearch.org/social-trends/2020/09/24/economic-fallout-from-covid-19-continues-to-hit-lower-income-americans-the-hardest/
3. https://www.bls.gov/opub/mlr/2020/article/employment-recovery.htm