By Esmeralda Lopez and Jessica Sanchez
Pandemic crisis causes struggles and difficulty for students marathon preparation resulting in an uproar in concerns and changes.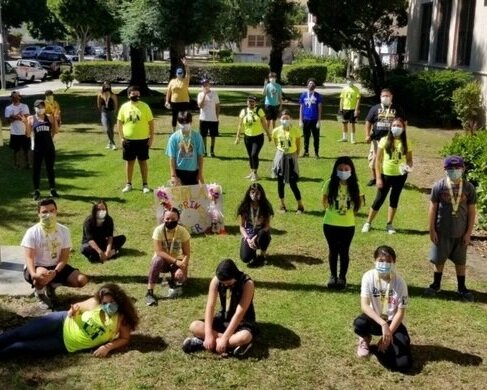 In 2020-2021 SRLA students went through an emotional rollercoaster due to the obstacles and challenges they faced during a pandemic in preparation for the marathon.
Some of the challenges were distance learning, restrictions, health guidelines, and difficulties in preparation.
SRLA stands for Student Run Los Angeles. This is a program where middle and high school students prepare themselves to run the marathon. They run it every year in Santa Monica Beach.
SRLA has been going on for a while now. According to the SRLA Website, SRLA first started running in 1990. On March 4, 1990, a lot of teachers gathered around the city and joined three founders. They also gathered up students. They ran the 5th LA Marathon. In 1993, they made SRLA official.
SRLA changed their routines when the pandemic started. They used to train by meeting up all the time after school and then they would all gather together and do their routines. They didn't have to wear masks. They didn't have to be more careful. Now it is different.
When comparing this year with the previous year there are various changes in which juniors and seniors only qualify to participate. They were coached through distance learning, followed COVID protocols, and large group interactions cancelled. In previous years, multiple grade levels joined, interaction with coaches, students, and other schools, activities and events were present for students and many more.
"I wasn't sure how the pandemic was going to affect us. People were scared, have been scared, of getting sick; either because they've suffered great loss in their families or because they don't stop watching the news. As a result, almost all 198 schools that participate in SRLA have some sort of online/in person practices and ran virtual races and a virtual marathon for the first time in SRLA history," four-year Head Coach Mrs. Medina said.
"Motivation, it was a huge obstacle because I didn't have anyone to run long distances with and it was tough. Also, running over and over at the same place was getting a bit annoying and old. Huge races that we had weren't the same and it wasn't something to really look forward to." three-year SRLA participant senior Miguel Diaz said.
Some students lamented the impact of running on your own.. "This year was all online so I either had to email them or wait until we practiced online. When training for a marathon I train both mentally, physically, and emotionally," three-year SRLA participant senior Judith Moreno said.
Now it is different. The way they do things now is by always wearing masks. Yes, they do run in masks. Yes it might be challenging because you can't really breathe, but they do it to prevent the virus spreading. Another way is when they are doing their exercises, they are 6 feet apart. They warm up away from each other. They run 6 feet away from each other.
Trying to go out during a pandemic is very hard because you never know what can happen. Which is why SRLA made restrictions. Now they're different types of groups and all of them have different restrictions. For starters, they're restrictions with teacher-student interactions. But for this they asked permission from the students' parents to see if it was okay. Another restriction is that the program decided to cancel the seasonal activities because it was too risky for everyone.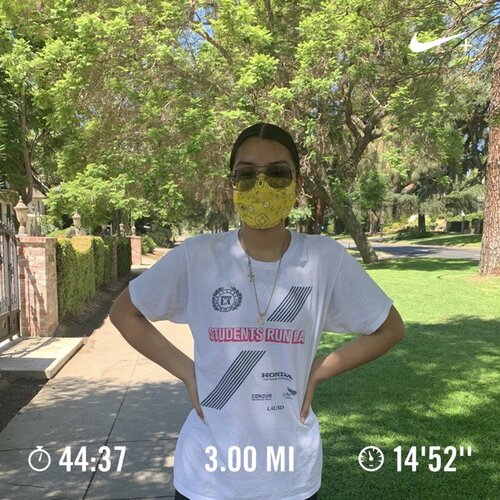 The marathon happens every year, but this year it is going to be different. What they are planning to do is they want to limit the number of students running and that is only going to be the juniors in high school and seniors. The younger ones are not eligible. SRLA is going to ask if the parents can sign to agree that it is fine to run during a pandemic.
This event will be happening from May 20-June 30 2021. The time is almost up which is why the students are working hard for it. Students do go to school and practice. The way that they do it is they do school in the morning and in the afternoon is when they go to practice.
Training for a long run is very hard. But it is harder when you have online school and you have to prepare yourself for a long run. Students love to do exercise. But sometimes they're things that can get in the way, in this case it was the pandemic. But SRLA made everything possible and more safe. Not even a virus can stop people from running.