With COVID-19 and distance learning, some graduating students are considering taking a gap year.
By: Miguel Diaz and Ivan Arzate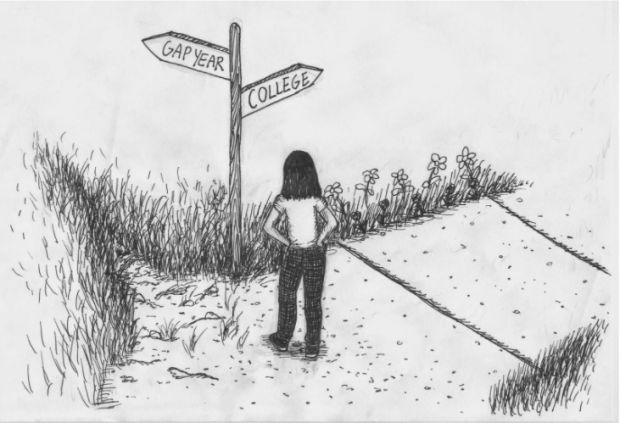 Over the pandemic, thousands of students decided to not attend college straight out of high school due to the fact that the pandemic changed the college environment.
Gap years are years typically right after high school in which a student decides to put a pause on studying and resume some time afterwards. Because of COVID-19, schools have seen an increase in the number of students taking a gap year since the end of 2020.
Before the pandemic was in play, gap years were taken by students with undecided majors. This time around it was a bit different. Nextadvisor interviewed some college students such as Hannah Turner, a rising sophomore at Yale University, and she had decided to sit out a semester of college due to the school closure caused by the coronavirus. 
As the pandemic rolled into our lives, college students similarly rolled out of college. With there being no point in attending college remotely, students saved some of their money by taking a gap year. According to The Daily Pennsylvanian, there was an increase of 300% of students taking gap years at Penn State University.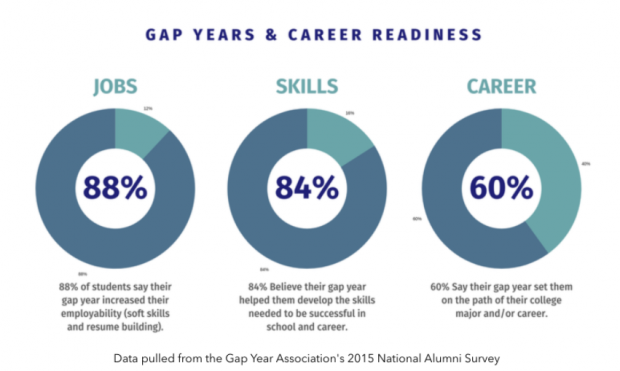 When people take gap years they don't just slack off for a year. There are different types of opportunities that people can take advantage of during their gap year. Those include a volunteering, travelling and work gap year.
The first kind of gap year is the volunteer gap year. As its name suggests, students spend this year volunteering and building up their skills by helping others which can enhance future resumes, improve job applications, and serve as a way to give back to the community. Volunteering can also be done abroad with the help of some programs.
The second gap year is the travelling gap year. Students or people in general use this year to travel around the world and to know more about other cultures and languages. For example, someone can gain knowledge about a specific culture they want to study and later apply that to their college studies to have a better understanding. 
The third gap year is the work gap year. This provides students with the opportunity to experiment in different kinds of work and see what is best for them if they are still uncertain of what career to pursue. Such experiences can also allow students to learn about teamwork building skills at work and meet new people, while also applying economic knowledge like creating a bank account and saving money.
While not everyone takes gap years, they do come with both benefits and downsides. Gap years provide students with times for being independent and figuring out who they are as a person. It's not uncommon for students to be unsure of what they want to pursue as a career, so gap years provide a time for just that.
However, there are multiple downsides to gap years. Taking a gap year can oftentimes ruin the momentum of learning and forgetting key concepts of high school are definitely possible. In addition, gap years are by no means a break from school. They are times to go out into the world and commit to being productive like finding a job, volunteering, and being an active member of a community.