Yoga Scholar Power
Jennifer Lopez and Jennifer Zepeda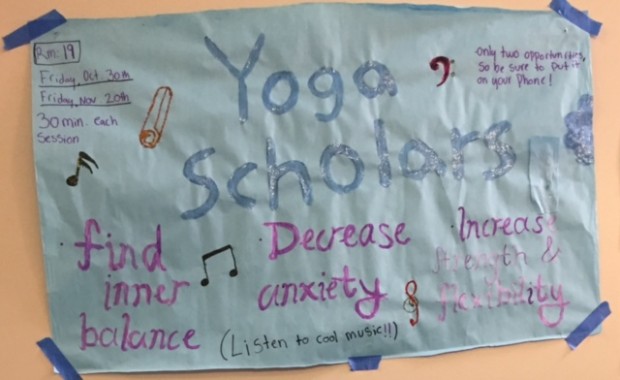 Room 19 is something more than just an English classroom, it is now our yoga studio as well. Yoga Scholars is a club that meets once a month with Katy Bruski to find spiritual enlightenment, inner balance and build strong lean muscles.
The first yoga scholars class took place on October 30th and not a lot of people showed up. One student who did show up was APB senior Marlen Serrano, "I needed to relax because I was already too stressed."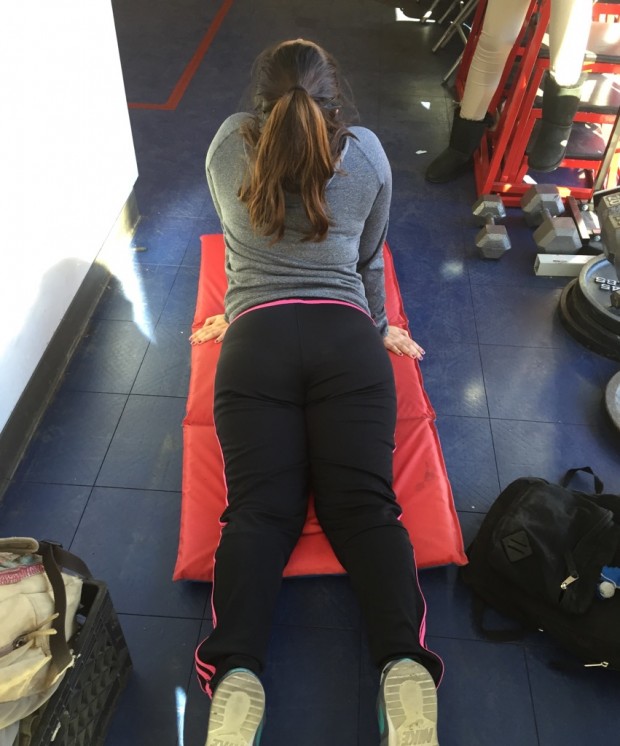 To Marlen, yoga is a helpful tool when a person is stressed and needs to get a break off of school. Joining this new after school program Marlen was able to feel much more calm and felt that in those 45 minutes she actually relieved her stress and helped her get a break from school.
However, senior Diana Oliva, another member of yoga scholars views yoga as a time to "chill out" and prepare for upcoming school class. Although they both had different interpretations of the class they enjoyed it for the same reasons. Diana stated that she liked the class because is was "not exactly long stretches, it's a way to keep your inner peace and a good way to relieve stress."
People may describe yoga in various of ways but primarily comes down to being a great stress reliever. "I felt that students would benefit from it by building a strong core and relieve stress", was the reason why Katy Bruski, English teacher and yoga instructor created this club.
Although some students took advantage of the opportunity to relieve their stress and take a break off of school senior, Stacy Baron did not. She did not go because she did not want to, it was more because it conflicted with her duties of being president of the "Go Green Club" anothe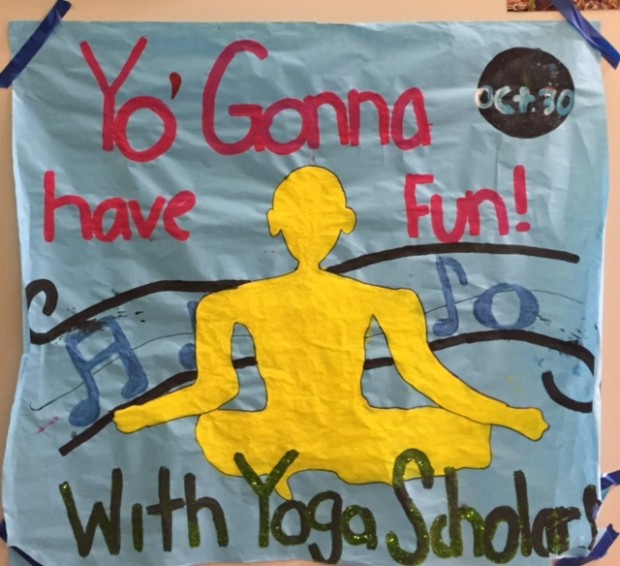 r on campus club. Stacy said that if yoga were to be on another day besides the days she has Go Green Club then maybe she would go.
Furthermore, students would have taken the opportunity to celebrate the holiday of Halloween. A senior, Luzdayana Venegas did not attend yoga scholars due to Halloween related activities with her little brother at his elementary school. Not only was that reason but also because she did not have the appropriate clothes for yoga. She said that perhaps if more students attended yoga and depending who those students were, she'd probably feel more encouraged to go to the next yoga session. If she's feeling stressed out and in the need of yoga, she will attend if she doesn't forget. Friday's are good for yoga session because it could've been a long stressful week so having yoga before going home for the weekend would be an ideal day, said Luzdayana.                                                                               
Yoga, as can be seen is actually helpful when one wants to relieve stress, especially for the busy seniors. Just because it appears to be that only seniors actually went, it does not mean that it is only for seniors. It is for all the students who want to find their inner balance, build a strong core and relax.