Samsung Galaxy S7, leaked?
Bryant Gutierrez
The Samsung Galaxy S7, the next flagship phone to be unveiled by Samsung, has been leaked. Concept images have been revealed of the phone and it appears to have the same design as the Note 5 a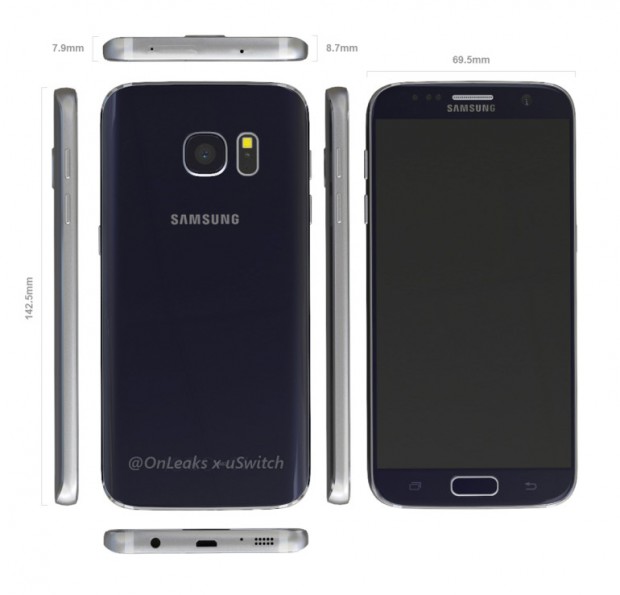 s shown by the leaked image provided.
The design of the phone isn't really a big change compared to last year's Samsung phones. All the phones Samsung has released in 2015 have the same glass design, the S6/S6 Edge S6 Edge Plus and finally the Note 5.
So for the S7 to have this design isn't really a surprising change. Although some pretty distinctive changes are noticeable. For example, the image shows the phone having a less prominent camera hump. This benefits the phone for having it lay flat on a table without having it wobble side to side when trying to use the phone on the table.
Another somewhat noticeable change that can be assumed will be added into the phone would be a bigger battery. The image above portrays the rumored S7 to be 8.7 millimeters thick compared to last years S6, that was 6.9 millimeters. This change can be a big for the upcoming S phones but that is all depending on the amount of RAM that the device, specifically the S7, will have.
These are only the leaked images of the phone design concept. They are not official designs. Samsung will unveil the phone itself at a special event happening soon. Dates have not been announced yet.