By Monica Hernandez and David Garcia
The senior sweaters are here and it seems to be argued among most of the seniors.
The senior sweater was offered with the senior packet or a la carte. That is if they even decided to get it.
The sweaters are warm on the inside, great for the cold weather lately.
Also, the sweater has had some alterations to it then what was intended to look like.
The original winning vote was towards a  sweater with a faded white , printed, design .
After the vote was in it was up to student council to fix the sweaters up, since the votes were towards a draft and not the final product.
VP of Senior Events Lizbeth Ron said that new ideas for the sweaters were given through the website custom ink, the school has gotten other products from this website (maybe because of their fast shipping)
Now the final result is a navy blue sweater with a sewn on wording.
One of the original options was a navy blue with a faded gryphon with a "Animo Pat Brown" Written on top.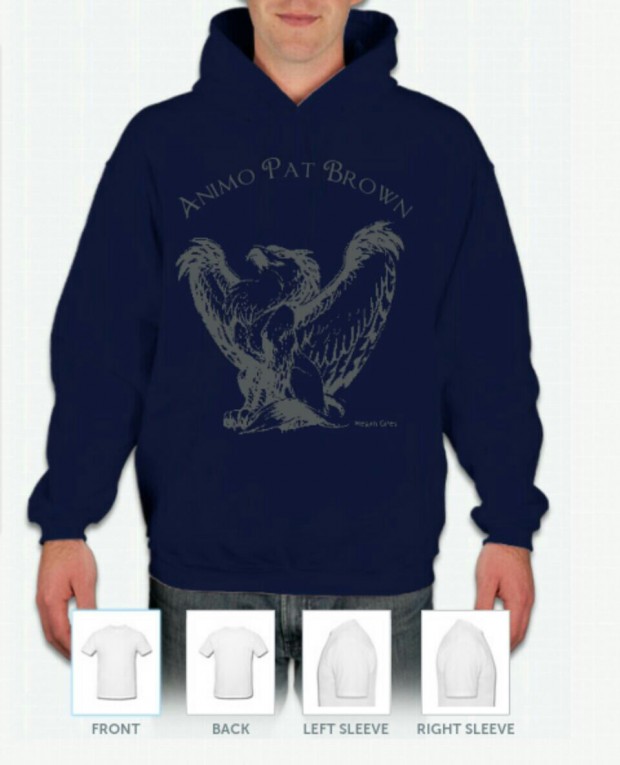 Another option that was provided for the vote by student council. Although it doesn't show the logo or name of the school, it was a guide line for how the final result would look.
Senior Josue Palacios said that he likes the design but would have preferred a different choice of the color of the wording to a black or grey.
At the end of the all, we have our senior sweaters and are allowed to wear them when we want, and should be satisfied with that.