By Jennifer Lopez & Jennifer Zepeda
Jane the Virgin is back and better on the CW. Protagonist Jane Villanueva did the impossible in order to not fall into her mother's foot steps. Jane seemed to have been on the right track. At age 23, Jane was not pregnant, she was still a virgin, she was in college and happily engaged to detective Michael Cordero. A visit to the doctor's office flipped everything upside down, Jane was medically inseminated with a specimen that was meant for Petra Solano. Once Jane figured out that her "baby daddy" was her boss, Rafael Solano she had to face difficult decisions. That is not all, Jane's father who she has never heard from turns out to be the star of her favorite Telenovela.
This tv show that is both filled with drama and comedy has caught the attention of some APB students.  Valeria Preciado, junior at APB stated that she started watching Jane the Virgin because she saw it on Netflix. According to Valeria, she continued to watch it because of its enticing drama. "I did watch it from the very first episode…because when I would see it on commercials, it sounded like
a very fun and interesting show" Luzdayana Venegas also known as Lucy , senior at APB said.
Jane the Virgin not only caught the eye of students at Pat Brown but also teachers. Katy Bruski, the English 12 teacher said "I read about it on a website and a lady said it was really good so I watched it… I loved it, it was so good." As can be seen, Bruski was just as intrigued with Jane The Virgin just as the rest of the teens at Pat Brown.
"The Drama of the show and the suspense is what drove me to continue watching it…" Valeria said. The drama was not the only factor that drove all the teens to watch Jane the Virgin, Lucy said that it drives her to watch it because "I can connect to every episode in some sort a ways. Every episode has a moral to it and Jane's struggles help me deal with my problems." Both girls ha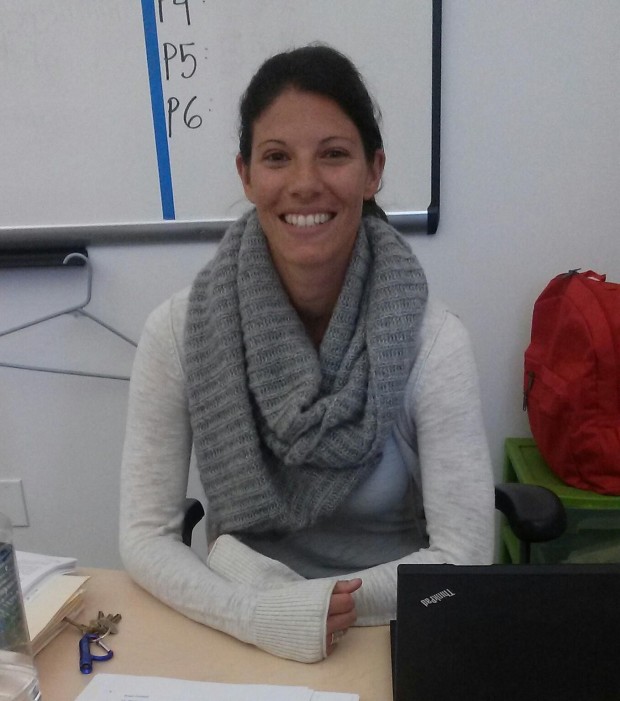 d very different reasons of why the show has taken their heart away and become Jane the Virgin addicts. As to Bruski, she claims that teens watch the show because "of the guys, especially Rafael and the Hispanic taste it has."  Which I agree maybe partially true. When I realized that Jane the Virgin had that sort of Latino soap opera mix to it I could not stop watching. Just as Lucy mentioned that she can connect to every episode, so can I especially with the abuela. She is always bringing out the "rosario" (rosary) , the catholic beliefs and not to mention "la Castidad" (chastity). Something almost every Latina "abuela" (grandmother) actually does.
It appears to be that Jane the Virgin gets mostly female views and not the males. " I just do not think the context appeals to them that much" Katy Bruski said, "the pregnancy and the more based family feeling is more appealing to girls." Due to the fact that the show has mostly drama and hardly any action that may drive males to the show is the reason why it lacks in male viewers.
Although guys may not be as intrigued and fascinated with the drama as we girls are does not make it a horrible tv drama. In fact it makes it better, because it's what brings us women together and gives us the "feels" in certain occasions. Not to mention that the majority of the female viewers are "#teamrafael".
There is still a lot more drama to come with the drug lords, finding Sin Rostro, the detectives getting a bit closer and Petra's role with her twin daughters coming into the picture. Honestly, it is a very great show and I recommend all of you to watch it.