Kalamazoo, Michigan experienced various shooting this past weekend by an Uber driver.
45 year old Jason Dalton is on trial for six counts of murder, two counts of assault with intention to kill, and eight felony firearm counts.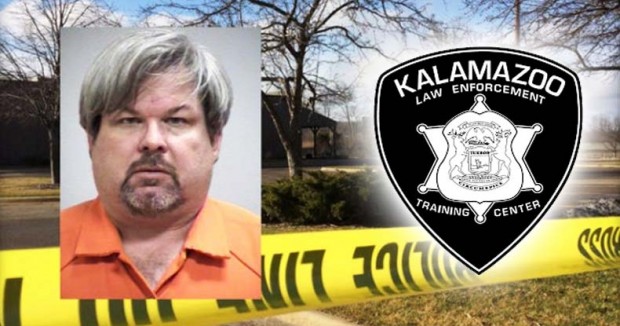 Dalton has been denied bail and could be facing a life in prison (without parole), since Michigan doesn't have the death penalty.
According to police, Dalton randomly shot victims in 3 different locations between drives.
The shooting began around 6pm after he received a phone call that aggravated him.
Dalton's first passenger of the day was Matt Mellen. According to Mellen Dalton received a call and said he would call them back after dropping Mellen off.  After the phone call Dalton ran red lights and was driving dangerously. Mellen asked Dalton to stop, but he refused. Once Dalton stopped the car Mellen ran out and contacted police.
But, it seems that Dalton switched cars after Mellen ran.
Dalton's first victim was a woman who he shot 4 times outside of an apartment parking lot, she is in the hospital in critical condition.  Dalton seemed to have calmed down for about 4 hours until he began to kill again. Dalton killed a father and son that were sitting inside a Kia around 10pm. 15 minutes later he wounded a 14 year old in a parking lot.
Kalamazoo sheriff found a car matching Dalton's leaving a bar. It was around 12:45 am that Dalton was arrested.
Inside the car a semiautomatic handgun was found.
According to prosecutor Jeff Getting, Dalton had no criminal record and had passed his Uber background check. Dalton seemed to have a peaceful and happy life with his wife and two children in his home in a small ranch in Kalamazoo County.
When his neighbors were asked about Dalton they said he enjoyed working with cars and seemed peaceful.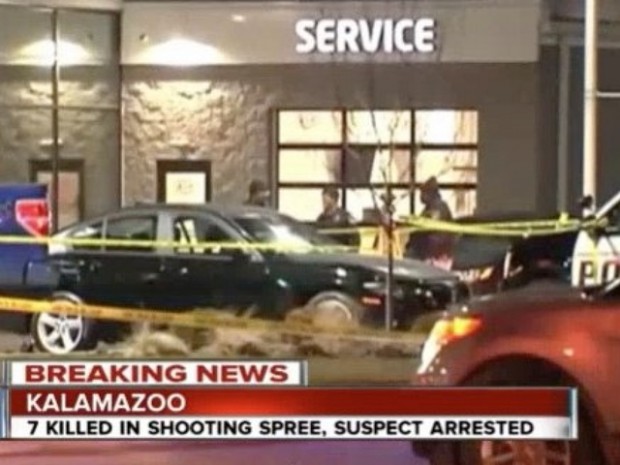 The Victims:
Tyler Smith, 17, and his father, Richard, 53,
Mary Lou Nye, 62,
Battle Creek residents Mary Jo Nye, 60,
Dorothy Brown, 74,
Barbara Hawthorne, 68.
A few hours before the shootings happened on saturday Dalton walked into a Southwick's (a gun shop). According the employees Dalton spent 10 minutes in the store and eventually bought a heavy-duty jacket that is used to carry a weapon.
According to Police Dalton didn't have any history of mental health.
Police later told CNN that Dalton bought the semiautomatic handgun without a license.
When Dalton was arrested he was still polite as all who know him say he is.
according to Sheriff " he was completely unaffected by anything"
Later after his arrest police searched the home and found 11 rifles. Dalton's family stated that "This type of violence has no place in our society, and we express our love and support for everyone involved, We intend to cooperate in every way that we can to help determine why and how this occurred."