By Monica Hernandez, David Padilla, and David Garcia
ISIS ,The terrorist group has attacked various places around the globe.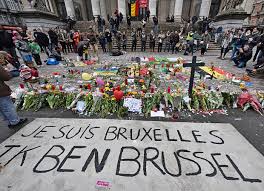 On March 22 Bombed and attacked Brussels, the capital of belgium
Along with all the chaos suicide bomber Mohamed Abrini, is in police custody after being caught fleeing a Brussels Airport and dumping his explosives vest nearby.
Isis used a type of explosive that's known as TATP, it's a powerful and unstable explosive that is difficult to detect and easy to make.
They announced "Paris was a warning. Brussels was a reminder."
For a while now the United States has been bombing the terrorist supplies and cash banks. The officials claim that they are "putting a significant damage on its ability to fund itself" and have vowed to step up with their attacks
Of course an attack like this will cause damage, in this case it cost many people their lives. Aside from the bombers, 25 of the dead have now been identified but at this stage only 21 names have been released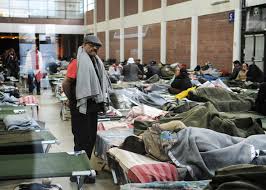 The Victims
–Loubna Lafquiri, Belgium-Morocco
The gymnastics teacher at an Islamic school in the Schaerbeek district of Brussels had three children. She died in the suicide bombing on the metro at Maelbeek.
–Lauriane Visart, Belgium, 27
The jurist and legal adviser was killed in the metro attack.
–Sabrina Fazal, Belgium, 24
The nursing student was on her way to college when she was killed in the metro attack.
–Justin and Stephanie Shults, US
Justin Shults, 30, and his wife Stephanie, 29, who had lived in Brussels for two years, were killed at the airport.
–André Adam, Belgium-France, 79
Adam, a retired diplomat, was on his way to the US when he was killed in the airport bomb.
–Fabienne Vansteenkiste, Belgium, 51
Vansteenkiste worked for the baggage team at Brussels airport.
(Her husband told the news that she had been scared of dying during a terrorist attack and wanted to changer her hours.)
–Rank Deng, China, 24
The young entrepreneur was on his way to Ljubljana in Slovenia when he was killed in the airport.
–Olivier Delespesse, Belgium, 45
The civil servant died at Maelbeek station on his way to work at the Federation of Wallonia-Brussels.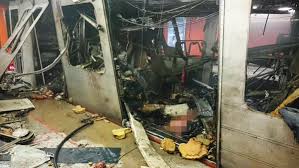 –David Dixon, Britain, 53
The freelance computer programmer, originally from Hartlepool, died in the attack on Maelbeek metro station.
–Leopold Hecht, Belgium, 20
Hecht died in the attack on Maelbeek metro and had been studying law at the Universite Saint-Louis in Brussels.
–Alexander and Sascha Pinczowski, Netherlands
The siblings, who lived in New York, were preparing to travel home after visiting their father in Maastricht when the bomb went off at Zaventem airport.
–Adelma Tapia Ruiz, Peru, 37
The trainee chef was killed at the airport while her husband played outside with their twin toddlers.
–Elita Weah, Netherlands, 41
The Liberian-born Dutch national was killed at Zaventem airport
-Jennifer Scintu-Waetzmann, Germany-Spain-Italy, 29
A sports coach
-Bart Migom, Belgium,
The student had been travelling to see his American girlfriend in the US when he was killed at the airport,
–Patricia Rizzo, Italy, 48
The Italian, who had been working in Brussels for several months for the European Research Council Executive Agency, was killed in the metro.
–Raghavendran Ganesa, India, 31
Ganesan, a software engineer, had just days earlier returned to his work in Brussels from his homeland of India, where his wife had given birth to their son.
–Gilles Laurent, Belgium, 46
The sound recordist and engineer
–Mélanie Defize, Belgium, 29
Defize, an accomplished music producer and violinist
Respects go to all of those who were victims of the Brussels attack and all the families who had to lose someone special.
Isis has vowed to continue carrying out its attacks
When going to the airports you can never be too safe