By: Monica Hernandez,  Jesse Espinoza, and David Padilla
President Barack Obama issued an Executive Order that offers work permits to 4 million immigrants living in the U.S. illegally. It's mainly for those with children that are U.S Citizens.
Since the death of Justice Antonin Scalia in February there is a change of a 4-4 vote in the Supreme court. If the Supreme Court decides not to vote on it then it is given to the lower courts, this case the Court Of Appeals. The Court of Appeals had already declared his executive act unconstitutional.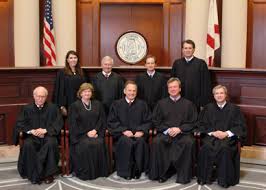 The news is currently keeping an eye on chief Justice John Roberts and Justice Anthony Kennedy, who support Obama needs to most likely guarantee a victory.
Justice Kennedy said that Congress, not the president had the authority to decide which groups of immigrants could reside in the U.S.
"It is a legislative act, not an executive act," said Justice Kennedy.
Later on Roberts said quoted Obama remark that he cannot extend relief to the immigrants who are here illegally "What was he talking about?" exclaimed John Roberts.
Throughout the argument, the four liberal justices defended the president's executive action and said it was consistent with past decisions by earlier chief executives to shield some immigrants.
The question that is being presented is whether the president has the authority to grant immigrants a pardon from being deported.
According to Obama's lawyers argued that immigration laws give the chief freedom, basically the authority, to decide who is and isn't deported. It is said that this will benefit immigrant families that are here to work with no criminal record.
Those that have a criminal record can not be considered for this action since according to  U.S. Solicitor Gen. Donald Verrilli Jr , by law the United States is still required to arrest criminals.
Justice Samuel A. Alito Jr. said that a future president might decide on an "open border"
Policy regardless of what Congress has to say.
Verrilli disagreed by saying "that's a million miles from where we are now,"
That is when Justice kennedy said "Well, it's 4 million people from where we are now, what we're doing is defining the limits and it seems to me that is a legislative, not executive, act."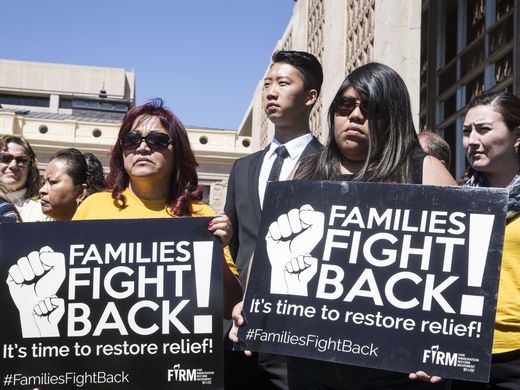 It is unlikely that the conservatives decide Obama's order is within his power. 
If it is decided unconstitutional it has the opportunity to tear families apart, and rip away the chance for opportunities of the workers and children.