The Jungle Book Review
By Monica Hernandez and Joanna Juarez
The Disney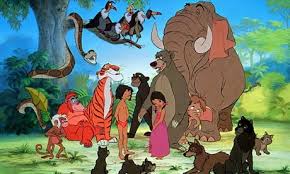 classic has been remade and was released on April 15, 2016.
For those who don't/ can't remember the plot of the book it is about Mowgli a young boy who is raised by wolves, mainly Rakasha his "mother" figure and the pack leader Akela, for as long as he can remember. Now with the danger of being attacked by Shere Khan he must be taken back to the village where he will be safe from the dangerous tiger.
Being lead away from the jungle by Bagheera ,Mowgli is followed by Shere Khan and must run, Bagheera stays behind to fight Shere Khan and give Mowgli an advantage.
While on the run from Shere Khan , Mowgli runs into Baloo who offers protection if he helps him obtain honey.
Using his gadgets, which were rejected by the wolf pack,  to spend his day to day life with Baloo
Mowgli learns valuable lessons.
When Bagheera finally finds Mowgli and saves him from king Louie alongside Baloo. Mowgli discovers that an accident has happened back home and rushes home.
There he finds that all the animals gathered around and calls out to Shere Khan.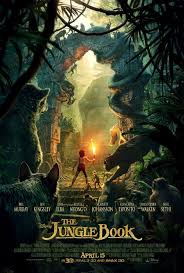 It is up to Mowgli to fight off Shere Khan and end it. The movie ends with a battle between Mowgli and Shere Khan.
There are many who liked the movie such as senior Lira Noriega, a known Disney fan, she said "the movie was great and it reminded me of my childhood."
Other people said what would be expected of the movie. It was a dream come true to many of us. Along with this many of the students are anxiously waiting for the premiere of finding dory and the incredibles 2.
The Jungle book is a must see movie.
Leave a Comment