By Monica Hernandez, Jesse Espinoza
According to their website Pershing Square "is in the heart of Downtown Los Angeles ". Originally named La Plaza Abaja (The Lower Plaza) it was renamed in 1918 to Pershing Square in honor of a World War I general.
Pershing Square shows tribute to Los Angeles' agricultural roots. Artists Ricardo Legorreta, Laurie Olin and Barbara McCarren are responsible for the artwork located around that park.
Pershing square now: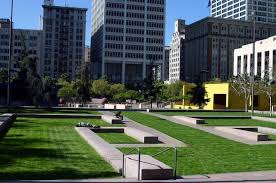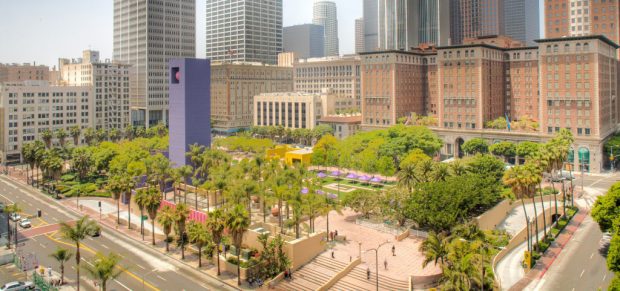 The square is contantly holding events such as food trucks, concerts, art galleries, and an outdoor skating rink.
Not only this but the square hold many community classes some of the which include yoga and zumba. Recently a chess class and other board games are available. The great thing about the square is that pets are allowed, they even have a designated pet area, at the end of the park is a plaground where children can play.
The park is also part of many movies and tv shows since downtown la is constantly being used for films.
This year the park has opened to the public an opportunity to submit ideas for the renewal of the park this 2016 year.
Accordning to the Pershing square renew website the purpose of this is that  "downtown LA is undergoing an incredible revitalization. Yet, Pershing Square remains the same. Now is the time to make a change."
People were able to submit their ideas for the renewal though accounts such as Instagram and Facebook or even on the official website itself.
So far the renewal process has begun, they began to paint the walls of the park a different color and are even adding a store inside the park for beverages.
winning design:
"The design proposal balances notions of a park and a square, hardscape and green lawn, sun and shade, and metropolitan and local. The main project elements — the smart canopy with the boxes, the gardens with the tree canopy, the urban edges and the great lawn — are each specific, yet with very different expressions and articulations of this continuous surface idea." (pershingsquarerenew)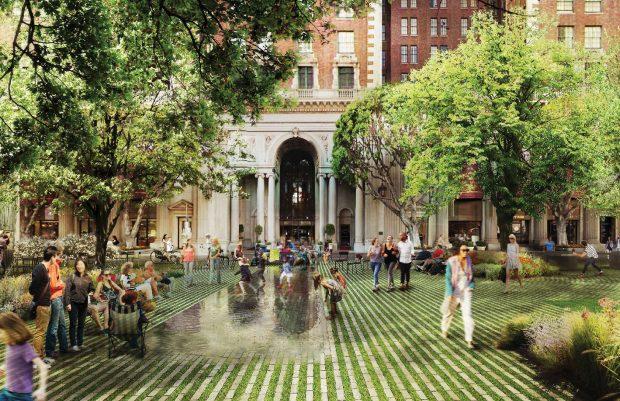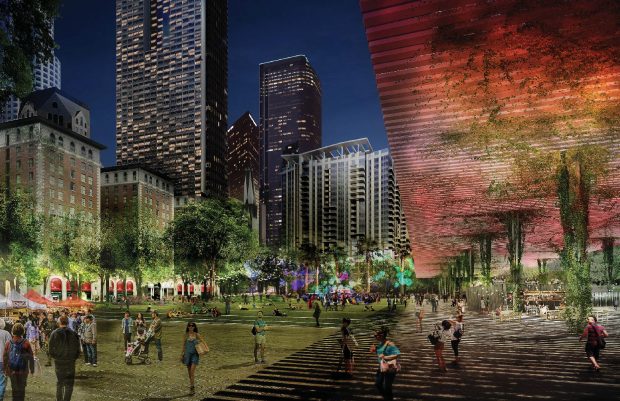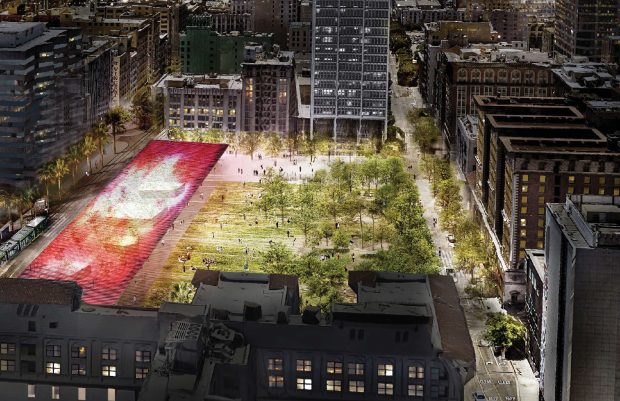 Pershing square is a very nice place that can be used for everything. From relaxing to photo-shots Pershing square is definitely a place someone should visit.
Especially seniors who are about to leave or others who are simply looking forward to get good Instagram pictures, or that perfect selfie sunlight.
Also, conveniently located in the center of downtown la nothing is too far.
You could go to
The Last Book Store
Starbucks (literally there on almost every block)
Subway
Little Tokyo
Disney Concert Hall
Placita Olvera
Little Tokyo "Secret" Garden
As long as you wear comfortable shoes you can visit all of these in no time.
Pershing square's new design is something to look forward to and is a must visit place this summer. Or now actually.