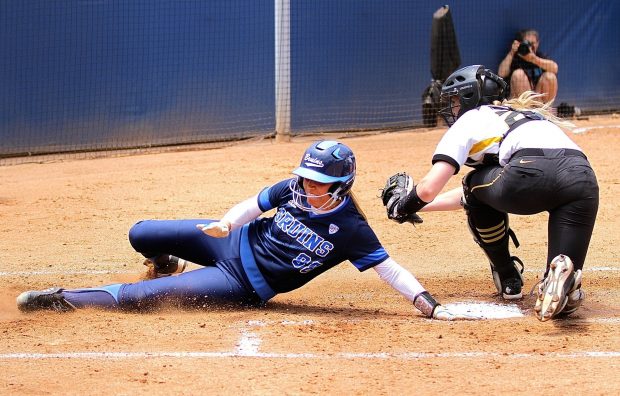 By: Angelica Cortes and Nancy Reyes
Every school has contained a main sport that is fit for each student especially boys. It has allowed strong ties to be formed as well as an opportunity for students to be themselves without the stress of school on their shoulders. It's an opportunity where every student gets to go and show support and pride that their school's team is playing. Why don't we have a sport that allows us to show pride as well as to show that girls are capable of playing sports too? Why are we all maintained to only mental education and not physical? Why don't we have an activity completely different from our day to day into something that can combine both forms?
Many schools have had a sport that strengthens the bond among the students for example softball, it's one of the main college sports that many of the students are very supportive of due to the fact that girls play it. When asked Alexis Acosta, a Junior, if APB should have a softball team she said "Definitely because it would be cool to have that high school experience in which we can go to other schools and play." Having a softball team here at APB would be able to catch the attention of girls and make them get involved more in sports.
In APB, it's mostly guys who play sports even though we have coed soccer. Maybe it's the fact that playing with guys makes girls feel uncomfortable so why not make a softball team. After-all it's a girls sport. In APB many girls are trying to get rid of that negative connotation that guys are the ones that play the sports. Softball would be a sport that girls can play other than volleyball of basketball. When asked senior Nayelli Mendoza why APB doesn't have a softball team she said,"The school doesn't give a lot of attention to sports but education."
The fact that APB mostly focuses on education makes it hard for girls to get involved in sports that can benefit them. It also takes away from having that high school experience in being able to compete against other schools. When asked principal Mr.Reed why we don't have a softball team  he said  it was because we don't have a softball field he also added that next year there is a probability of getting things that students need .
Even though we don't a softball team there might be a possibility that we might get other activities that students might be interested and join.