By Arisbeth Aquino and Bryan Coreas
The end of the school year is closing in on all of us. Seniors are finishing up and on their way to graduate. This past Wednesday they had an important presentation to do. Students prepare for Senior Portfolios at the start of freshman year and over the course of four years collect and gather pieces of works that reflect one's growth. We categorize our works in 5 groups.
Self-Directed Individuals
Critical Thinkers
Academic Achievers
Lifelong Learners
Effective Communicators
Seniors had to have at least 1 assignment that fulfills each category and present 3 to 5 assignments to their audience. Aside from presenting, a senior cover letter has to be passed out to each person at the presentation. This cover letter contains detailed descriptions of assignments, how the student feels about going to college, and what are their worst and best School Wide Learning Outcomes (ex: self-directed individuals). Along with the cover letter, the assignments should also be passed around the classroom.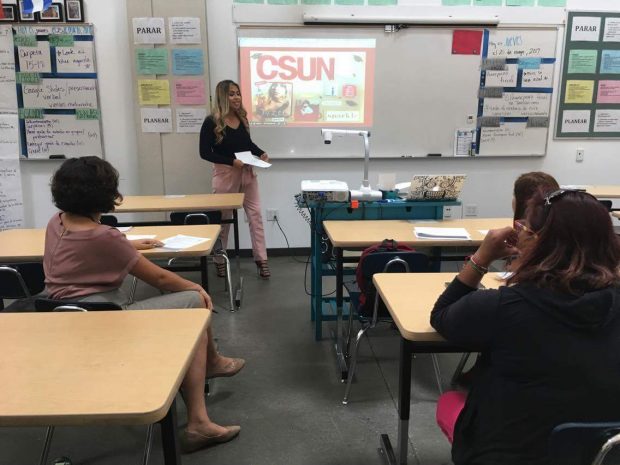 In the audience, there was a teacher from APB, underclassmen, a family member, and one to two Green Dot visitors. The students that were presenting would be evaluated by each person in the audience at the end.
Senior, Alexis Sanchez stated,"I have this sense of relief that the portfolio presentation are over. I just really wanted to get it over with."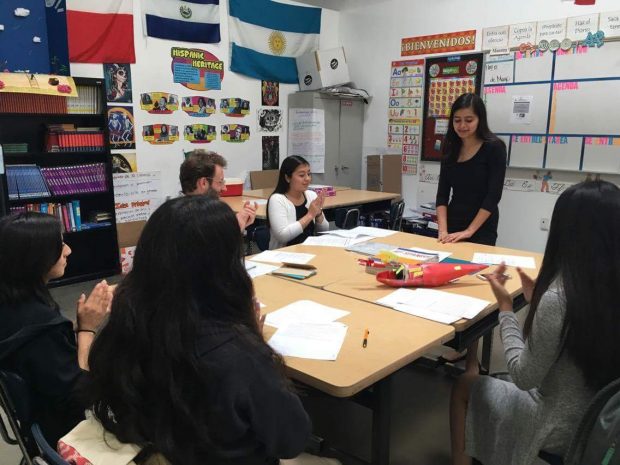 Alexis also said that during her portfolio presentation she was relaxed but as soon as Mr. Snyder would ask her questions she felt pressured. Speaking in front of an audience and being put in the spotlight during the question sessions is nerve-wracking but every senior was able to do it.
Senior, Santiago Velazquez said "I felt nervous for the first 2 minutes since I was stuttering but I got used to it after. I also didn't know what to look at while I was talking."
All the senior guidance teachers encouraged the senior students to take this assignment seriously. Although there were some students who did, a good majority did not find an importance in it. Some argued that they understand teachers want to keep us busy until the end of the year but they would rather have spent the time we put into the portfolio, preparing for our transition to college.
Some advice the current seniors have for the next senior class is that they shouldn't wait to the last minute to work on a portfolio. Make sure you stay on track and keep up with deadlines. Lastly be honest with your audience and seriously reflect on the last four years.