Louis Burgers II: Delicious Chili cheese fries could be your Saturday Meal.
There is a lot of restaurant around the world let me tell you about the best one of them all. You probably have heard of the delectable chili cheese fries that contains different type of ingredients that makes it enjoyable to eat. The best part about buying chili cheese fries is that is pretty cheap only $6.00.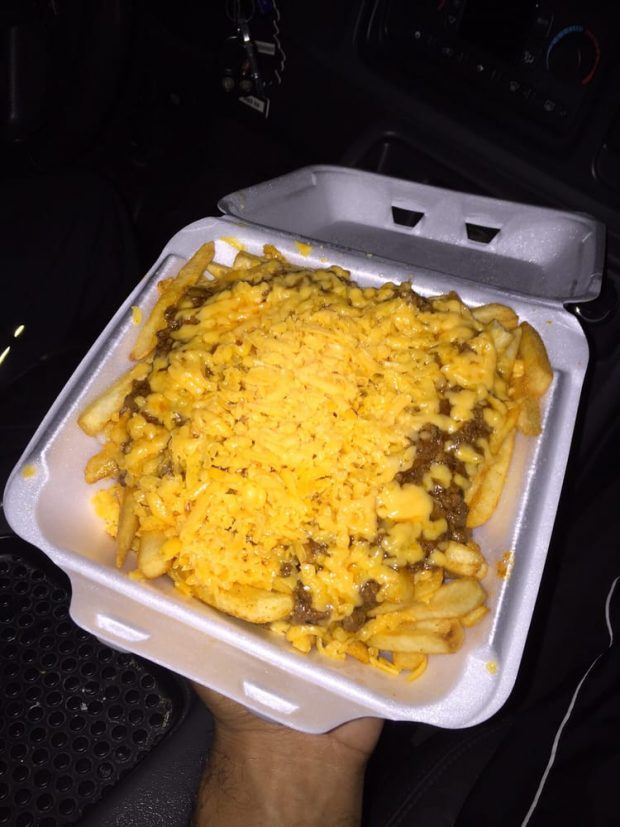 When you think of chili cheese fries the word cheese pops out the most well yes it is expected for the chili cheese fries to contain cheese.  If you are cheese lover I recommend you to go buy some chili cheese fries at Louis Burgers.  What makes the chili cheese fries so famous? Find out by going to Lois Burgers.   In the restaurant there is more to expect like the burgers, chicken salad, and more. For the burgers you could order them with whatever You want it is your choice.  Next, the chicken salad it one of the healthiest plate you could eat or older to take home.
Once you entered the restaurant you'll notice how bright the lights are inside the restaurant  and different table seats  where you could be seated. Just being inside the restaurant could feel comfortable if you are fine  being around with a lot of people. Some of the tables are not as cleaned as other and people may even feel unsafe because of the area the restaurant is located. I disagree because In my opinion everywhere You go is not save so it wouldn't really matter the area if they sale great food might as well go and see for yourself and for  the customer service is great the people are kind. In my experience I have years going there since I was 8 years old. Every time I have went to Louis Burgers have been Magical. It is a great place to spend time with family/friends.
1501 E Rosecrans ave in Compton city Phone Number (310)603-9547 Monday- Sunday opens at 7:00am-2:00am
Leave a Comment