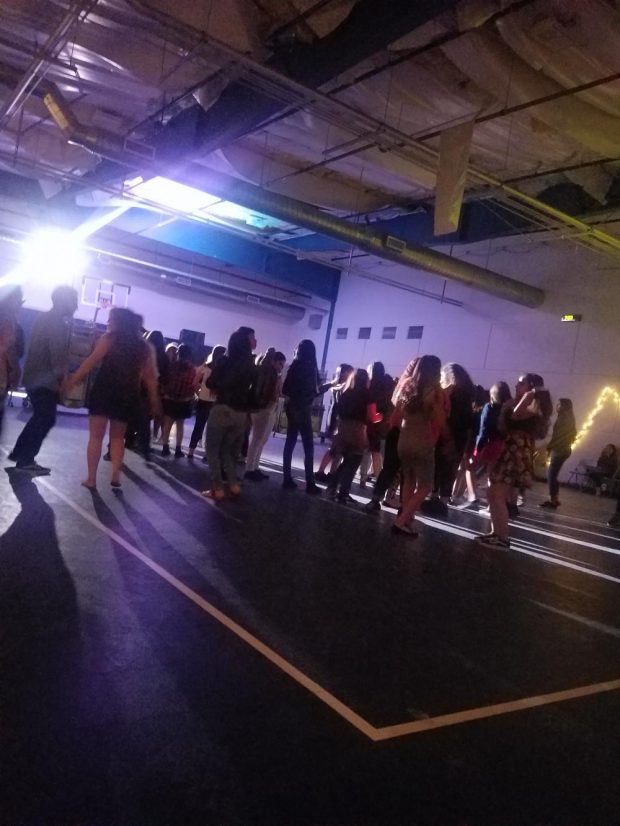 Our school's Halloween dance was a not too long ago, on Friday, October 20, and many students were excited to attend. This year there was a maze provided by Arc. Arc is an afterschool program that helps students complete their community service hours. Tickets were $4 and the maze was free! Many students had the advantage of buying tickets before the dance compared to at the door. Tickets at the door raised to $5. The categories in the maze were butcher shop, clown, and asylum.
On Friday night, many students arrived at school looking their best! Some students even represented their Halloween spirit by wearing some Halloween themed makeup. Entering the school doors you could hear the loud music playing in the gym and see the bright lights. Many students were hanging out and eating before entering the dance floor. After some time, screams were beginning to be heard. Students quickly made line to enter the maze before it got too long.
Everyone had a great time. Many agreed that the maze this year was better than the one from previous years. However, not every student attends a school dance, despite a number of posters created to encourage students to come. Also, previous dances allowed outside guests but this particular dance did not. This created mixed views about the dance.
Students could all agree that they had a fun time. There was also many new people who have not gone to any dance before, who had came.
The lights for the maze were turned off so this made the maze a lot scarier. But that is what makes Halloween dances more exciting, the amount of mixed emotions: scared, happy and excited.
Hanging out with friends at a Halloween dance couldn't get any better. Junior Katya Martinez said, "I personally kind of did enjoy it because I was with friends and dancing with them." Katya also mentioned that the dance could've been better. Maybe next year the Halloween dance will be better than this years.
However, despite the good time everyone had, many students did not like that they could not bring outside guests. Every other dance allowed outside guests as long as they signed a form. In the beginning, outside guests were allowed but then the students running the dance decided to abolish that permission. Students became angry that they could not bring their friends. Some decided to not go because their friends from other schools were not allowed to go. Other students did not let this affect them. Junior Lissete Cisneros explained, "I't didn't really bother me because I don't really talk to anyone from different schools." Lissete also acknowledges that it could have affected mostly freshmen and bothered them because they wanted to invite their friends from middle school to the dance but were not able to. Hopefully, the next dance will allow outside guests.