By: Emmanuel Tovar, Bruce Mondragon, Marilyn Arredondo
What is wrong with APB's staff? Once again they lose to students in the annual volleyball game. The students were able to continue their streak. This year the APB staff team was made up by Ms. Roselman, Ms. Siemenkowski, Mr. Choi, Mr. Cieply, Mr. Sandoval, and Ms. Lee. The staff team tried their best but were still unable to keep up with the students and won only one game out three. The staff were only able to win the second game.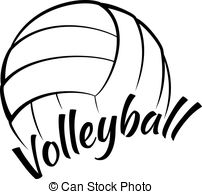 And the student team was made up of two teams:
Team 1: Bruce, Sara, Ruth, Isaac, Alvaro, Chris
Team 2: Sandra, Alexis, Luis, Erlin, Josue, Angie
The students played very well due to the training sessions they have with Ms. Lee after school on Mondays and Wednesdays For one of the students we interviewed who played in the volleyball game said that the game was very exciting. That student was no other than Alvaro Herrera who is currently a senior and we asked him "how did it feel to play against the teachers and win?" Alvaro responded with, " I enjoyed the game against the teachers. It was very exciting. Although we lost one round my team and I didn't give up. We tried our best and won the next round".
Another student who we interviewed, who also participated in the game was Senior Sara Ron. We asked how she felt about how she did in the game. She responded with, "I feel like i could've done better, because I really wasn't on my A game. The team was guys and girls so I felt as if the guys kept trying to hog the ball which didn't give the girls room to shine."  In addition to that we asked her if she enjoyed playing against with the staff, and she responded with playing against the teachers was very exciting because they kept bragging about how they were going to beat us and in the end we ended up beating them, which was satisfaction for us. Especially, beating Mr. Choi."
Lastly, the game between the students and APB's staff was very exciting for our school. Everyone enjoyed seeing the students beat the staff two to one.