2018 has finally come, which means one more step into the future. Every year there is a convention where different tech companies come together to show off any new tech or concepts they have been working on. Many known companies came to show off like, Sony and Samsung. Other smaller companies came as well like Razer. Every year they reveal something so interesting and crazy and shows us how much we are advancing into the future.
Laptops are pretty useful by now and phones even more, but what if we could combine both?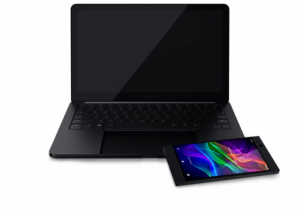 One of the biggest hits of CES this year is Razer's brand new concept called "Project Linda". "Project Linda" is a laptop but with a touchpad missing. The reason for this is because the Razer phone goes in place of a touchpad, and connects to power the laptop. Then in an instant the Razer phone has now become part of a laptop. The laptop screen is a 13.3 inch screen with 120hz of refresh rate. As the Razer phone is docked into the laptop it can function as a touchpad and  a second touch display for some interfaces or apps.The only catch with this would be that this only works for the Razer phone. No other phone can be docked. They also have no price, release date, or if it is even going to actually be produced. So far it is just a concept with only one prototype, but is getting astonishing customer feedback.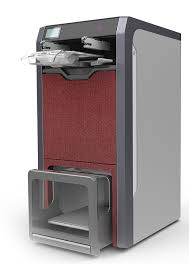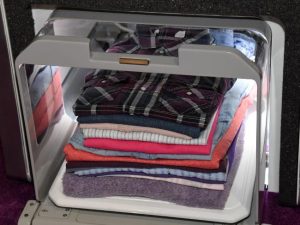 Don't some of us just hate folding laundry? Well this year at CES FoldiMate showed off a prototype that can fold your own laundry. All you have to do is put the clothes or towel you want to fold flat on top, the machine sucks it in, and then comes out folded at the bottom. It can fold many at a time not just one so it can be very useful to quickly fold all of your clothes. This is just a prototype and the official one will come out around early next year with a cost of 980$. Yes it may seem a lot but  saves you the time and trouble of folding clothes.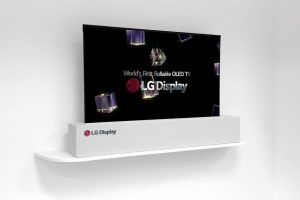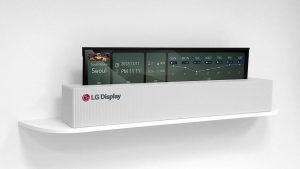 TV is such a wonderful form of entertainment many people use, but have you ever wondered,"What if I can just roll up my TV and put it away when not in use?"LG sure has and they showed off a 65 inch rollable TV this year at CES. This TV uses OLED tech and 4k to provide amazing images. Although no other details have been announced and it still remains a concept, but would be amazing to see this soon.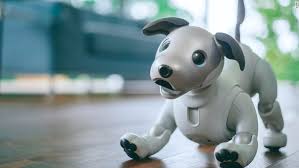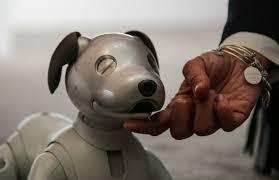 Dogs, aren't they just amazing? Well, what if you could have your own robotic dog? Sony at this years' CES, showed off their new robot dog called Aibo. It uses OLED eyes to make it seem a bit more realistic and have more expressions. This little robotic dog has been set up with artificial intelligence and can even develop its own personality over time! It has a main camera in its nose and touch sensors on its head, chin, and back. The purpose of Abio is to be a companion robot, and of course to do tricks!
CES 2018 was really impressive this year and continues to get better. There were many other pieces of tech shown at the convention that are also quite impressive, these being some that really caught eyes. This all shows us how technology has been growing over the years and how much it will continue to keep growing!