Winter Break Discussion
It's that late time of the year again. Jake is looking forward to winter break and is excited for all the things he is going to do. When winter break comes Jake's siblings soon start making fun of him saying that they have three weeks instead of Jake who has only two.Two weeks later everyone is back in school and Jake heads over with his friend Paul to talk about their winter break. Jake tells Paul about all the amusement parks he went to and when he went to the snow. Then Paul tells Jake that all he did was stay at home and sleep and realized he should have taken advantage of his break just like Jake.
As we all know now we only had two weeks of winter break, compared to other schools who get three weeks of winter break, which makes some people upset while others are quite content with the split between winter and spring break.
Animo Pat Brown is apart of the Green Dot school district, and other schools around us that are part of the LAUSD district. All of the LAUSD schools always have three weeks for winter break while Green Dot schools have only two weeks of winter break. "I think we should have all three weeks like everyone else so we can rest more," said junior Hector Gonzalez. There are people who do take advantage of winter break and do many things and want more time to do more fun stuff. "I went to Disneyland at least two times, it was fun," said Benjamin Lopez.
However there are others who think the opposite. "Two weeks of winter break is fine because I get bored," said junior George Lopez.
Winter break is supposed to be a fun relaxing break from all the school work we get but some people just stay home all day and do nothing. Although they are resting, they are not taking full advantage of their break. "I did not do anything in my winter break just stayed home the whole time," said junior Brian De La Cruz. It would be nice to have the three weeks but in reality no matter what we want, winter break for us will most likely be always two weeks, take advantage of it and enjoy it!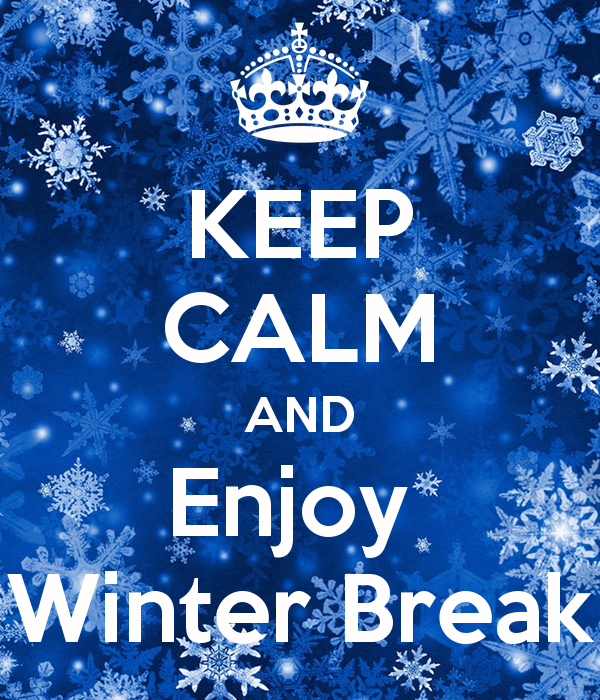 Leave a Comment