It is 2018 which is going to be a big year for Marvel. There are going to be many new movies coming out from Marvel and there are many people excited for each one.
Avengers Infinity War
Avengers Infinity War is most likely the most hyped up movie to release this year. The film includes every character who has appeared in the Marvel cinematic universe like Iron Man, Captain America, Doctor Strange, and more. The film focuses on the infinity stones and stopping Thanos (the main antagonist), from getting all six of the stones. It all started with Marvel's Iron Man back in 2008 and is now going to have a big climax that it is going to take two movies to finish. There will be a part two of Avengers Infinity War coming out in May 3, 2019, but for now while we wait, there is  Avengers Infinity War Part one on April 27th, 2018.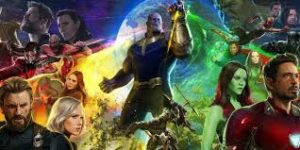 Deadpool 2
"Deadpool was hilarious and I am very hyped for the sequel", said Hector Gonzalez. Deadpool was one of the funniest movies in 2016 and will now be getting a sequel. Deadpool 2 will take place after the first film with Wade Wilson (Deadpool ) trying to live a normal life, but with how disfigured he is, we all know that will be hard to do. There will be a new cast of villains and allies to Deadpool, but the more hyped about is Deadpool's favorite frenemy, Cable. We will have to wait until May 18, 2018 to see what Deadpool will pull off this time.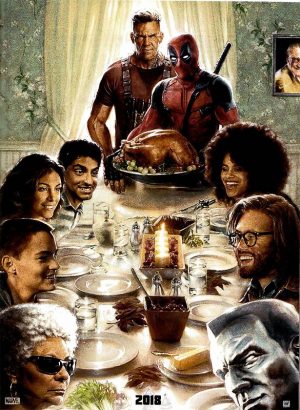 Ant – Man and The Wasp
A sequel to Marvel's Ant-Man back in 2015 has finally arrived. Ant-Man and The wasp takes place after Captain America: Civil War, but now Ant-Man and his new partner The Wasp will face a new villain we've never seen before which is, Ghost. While Ant-Man is facing this new character, he is also trying to live a normal life and complete his own personal responsibilities. We will have to wait till July 6, 2018 to see if he can manage to handle both his super hero life and his regular life as a father.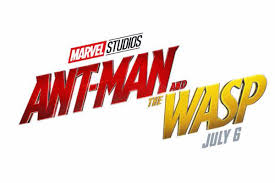 Venom
Venom is a new spinoff movie based on one of Spider Man's biggest villains, Venom. Venom does not show to be connected to the MCU which means so far it will not be taking place in the same universe as the Marvel cinematic universe and will have its own story and villain. This movie will show Venom's origin and his own problem he will have to fix. We will see what happens on October 5, 2018.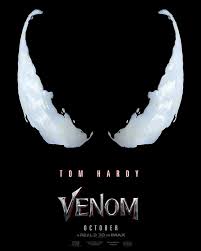 X-Men: Dark Phoenix
Another X-Men is coming out this year known as X-Men: Dark Phoenix. The plot is that Jean Grey (Phoenix) begins to develop powers that corrupt her into turning into the Dark Phoenix. The X- Men team will have to decide if their teammates life is worth more than all the people in danger on November 2, 2018