Written by Sarai Flores, Esmeraldo Reyes, Marvin Gutierrez, Erlin Alvarado
You may have noticed the new faces around school (not including freshmen). Don't be afraid, greet the newcomers of the 'APB Family' with a welcoming "hello" or a "good morning/afternoon." Mr. Samaniego, Mr. McBirnie, Ms. Sheih, Ms. Palioungas, Ms.McKeller, Mr. Caraballos, Mr. Kulee.These people are the ones educating you in all these variety of subjects and the ones you can talk to when there is a problem.
These teachers arrived at APB with a variety of abilities, new subjects, and ways of teaching. Overwhelmingly, teachers found their new colleagues to be positive.
"Every new teacher brings their own personality and ideas."  History teacher Miguel Sandoval said. "The new teachers will benefit APB by preparing students for my classes", continued Sandoval.
But getting to know the new teachers may seem difficult for newcomers, and it is a slow process.
"Over the weeks, we've been interacting with them more."  freshman students Giselle Rodriguez and Alvaro Moreno said.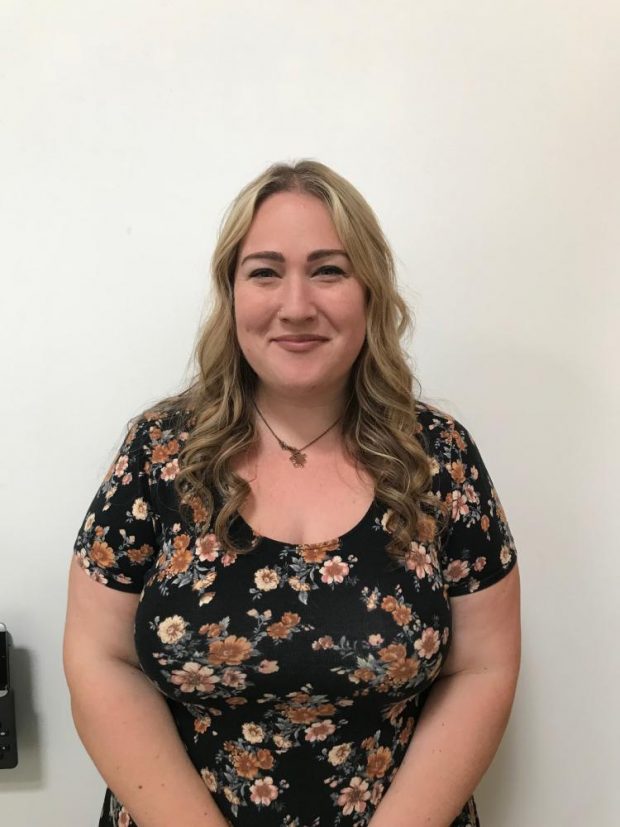 New teacher Ms. Pailoungas teaches Freshman English and new student council. Student Claudia Flores would describe Ms. Pailoungas in one word, "Joyful she's always happy she has a positive attitude. I feel like she can relate to us, she's gone through that and she's told us stories of when she was younger to she makes us feel like a big group or a family." Ms. Palioungas has come to our school with an open mind for great ideas from all her students. She is determined to make this school year and the upcoming school events the best yet.
Ms. Palioungas came from Locke High School with experiences from various subjects but, all connected to English. "I was ready for that change I really love Locke but I don't know. I hit a point in my career when I was ready for it to see well what was out there and I was ready to teach new students and be in a new place. And when I came for my interview I was here during passing period with Mr. Reed and my favorite thing about this school is that the place really feels warm and really happy and like the adults here and kids have a really happy and positive relationship and watching him for five minutes in the hall was really cool to see the community." Ms. Palioungas was ready for a change and fell in love with the school's community she wanted to bring her own 'little style' and love to APB. She is ready for the change and is ready to show us her potential.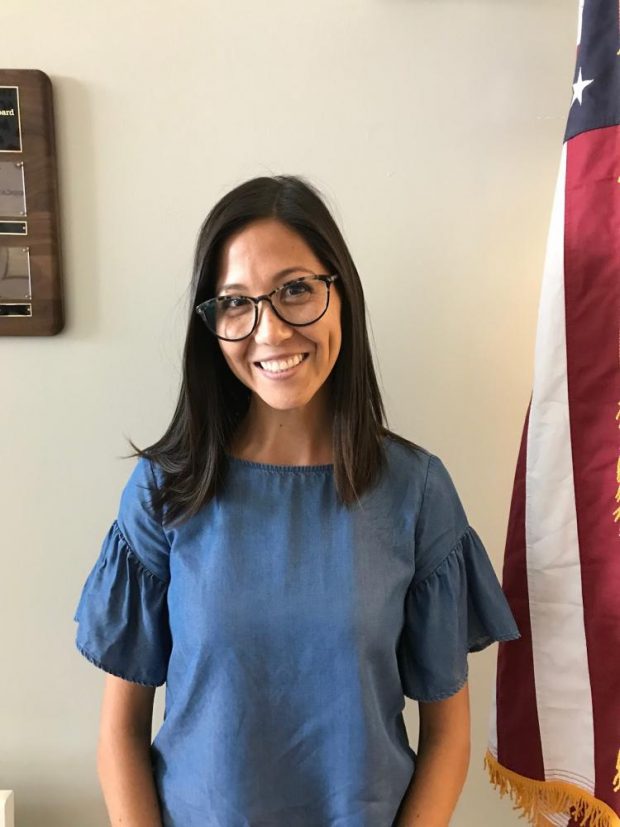 Ms. McKeller is an Administrator in Residence, she goes to four different school throughout the year learning how different Administrators operate and run the school. She said "I was lucky enough to be placed at APB for first quarter and i'm loving it here, So I don't get a choice but, if I did get a choice to come back I would definitely consider it because it's awesome here and I love it." Ms. Keller doesn't let a choice to what schools she goes to but, she is loving it here and would want to come back if she had a choice.
Ms.Shieh came from three different school and has experience in different subjects. Ms.Shieh has known about APB for about 6 years already and has worked with a SAT prep company that has worked with APB. Ms.Shieh said "I really like this school I think it's honestly has a lot of things i've been looking for in a school, it's pretty stable, it's pretty calm, people seem to know what they're doing." she likes the school and it's community and is happy to be part of it. Ms.Shieh has came to 
APB with a new subject "Ethnic Studies" which is "the study of race" not only will they be studying about race, they will also be studying other topics that affect the world now like "Gender, Sexual Orientation, Immigration and how geography will affect us.
According to Adriana Reyes a freshman in her class she said she's describe Ms. Shieh "positive because she's always happy, I never seen her in a bad mood"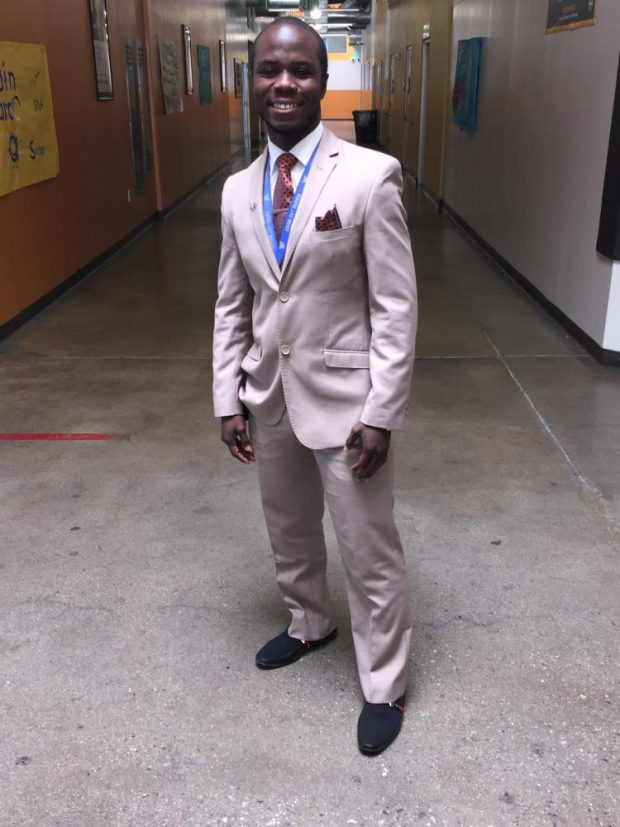 Temporary counselor Mr. Kulee has joined the APB family. Mr. Kulee comes from Miguels Contreras Learning Complex High School. "APB is a great school" said Mr. Kulee. "I want to motivate and inspire young people like yourself to know that yes your mom and dad may have not gone to college but there is hope for you to change your narratives, make your own narrative that is why I am here at APB."
Mr. Kulee has joined APB to guide and ensure kids of a greater future as they move into adulthood. Mr. Kulee has been a great addition to the APB, he has helped arrange students to a schedule where they are more comfortable with.
The new Spanish 2 teacher, Mr. Caraballo is prepared to teach Spanish and contribute to APB's student success. Carraballo formerly taught in Animo College Prep but decided to come to APB because, "it is the best Greendot school and I came every year for professional development." Caraballo teaches his students the skills needed for the future. "The students have the skills to succeed and are resilient" said Carraballo.  He believes that the students are very capable of graduating and succeeding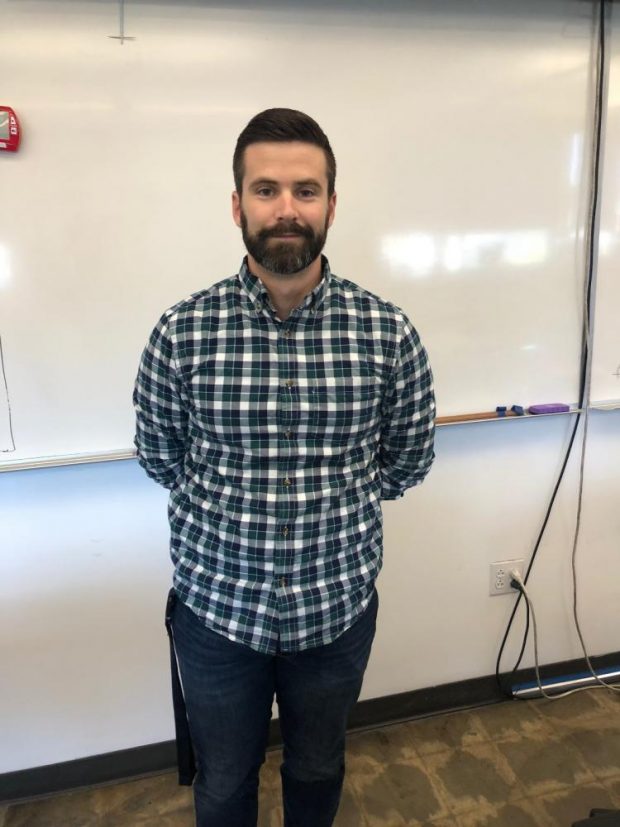 New physics and robotics teacher Mr. McBirnie is prepared to show what he is able to contribute to our school's community. McBirnie formally taught at Animo Western Charter Middle School for a year and then decided to take a new step in joining our family.
"There is a family atmosphere here were people feel that they are apart of something, I think other school it just feels like kids are just being baby sat …" McBirnie said.
Based on Mr. McBirnie's past school experience, he notices that our school is special compared to other schools."It seems very positive, a lot of student here that take learning seriously and I think unless you have that you can't have a effective school, ands it's been cool to see students have that it seems staff members have that and I'm excited to see where we are going to go with this year," McBirnie said.
Something that Mr. McBirnie would want students to acknowledge is that mistakes are okay to happen. "It's okay to struggles with stuff and feel like a failure at times it's just a part of life but trying to find a way of motivation."
A fun fact about Mr. McBirnie is that he loves to go surfing and go on road trips. Last summer his and girlfriend and him went on a road trip and got to see 30 different states.
Be sure to welcome all of our teachers with open arms. As a community these new teachers are going to make this school strive in the best way they possibly can. These teachers have come for a new experience, prosperity and to be a part of the APB family.