By: Liliana Rodriguez, Jose Mendoza, Melanie Vital, Angel Reyes
"It feels like I'm in a jail cell", said one student at APB, while a teacher believes they make the school safer. The new doors at APB have received mixed responses from students and admin. Some are questioning whether this change was even worth it, since the school now has a completely different feel and aesthetic. The teachers and admin seem to love them, but the students seem to hate them.
Two Staff members that work at APB, one janitorial and the other campus security officer expressed their feelings towards the new doors and thought that the doors were something safer for students.
English teacher, Edelman said she had no problem with the new doors because she is in favor of anything that makes the students and staff safe. Campus security officer Garcia also expressed the same feelings "It makes the school safer in case of any incidents instead of the old doors that offered no safety."
Martha had other views on the door. "These new doors are good because students do not dirty them. And with the new doors it is better for me because I do not have to do much cleaning" Martha said.
Although staff members liked this change, students on the other hand expressed that they did not. When interviewing sophomore Wilber Cardona, he said, "I do not like them at all. I feel like I'm in a jail or hospital. Honestly I liked the other doors better because I could say hi to my friends". His words expressed how he feels trapped.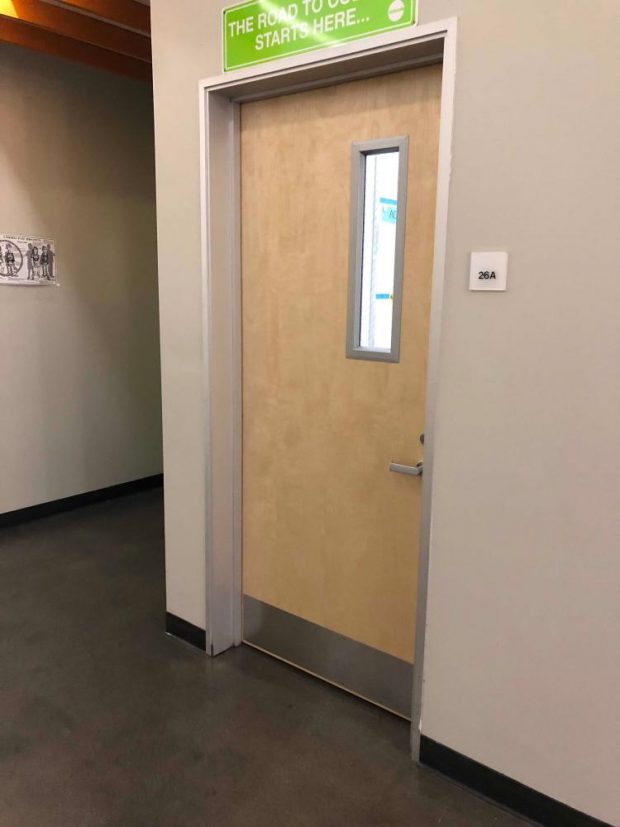 The principal states that they decided to change them for our safety incase of a serious lock down and they try make new improvements every summer. He also states that they were pretty expensive but we are worth it, he does not plan changing his big glass window because he would not be in that room incase of a lock down. Some parents had said they were worried about the glass doors and now they are happy with the news changes. Mr.Reed hasn't heard students reaction about the new doors.
Despite teachers and students having different views. The consensus is that they provide more safety and that's more important to both groups.