Written by Sarai Flores and Edith Gutierrez
This old trend has come back to strike APB. To those who don't know what a perm is, it's a hairstyle that involves the use of chemicals that reconstructs curly hair to straight hair and vice-versa, which can last for several months. Perming the hair became popular in the 80's but it was around long before that. It seems that the trend has resurfaced and students here have picked up on the trend.
A student has noticed this trend and is considering joining in as well. This student has originally straight hair. "I tie it up in braids and it gets wavy and I'm tired of it looking bad. It looks forced, it looks like I'm trying to have curly hair" says the student. Although this student is considering having a curly hair perm the student is still debating on whether to do it or not. "The only thing that I like about my straight hair is that it doesn't get tangled and it is easier to manage," the student says. The student has heard that managing curly hair is hard. Which is the reason the student has not got one before. Overall, this student has decided to try it out anyway, "At the end of October, I will get it done for once" they said.
Teachers have also seen this new trend overtake students and it has become difficult for them to recognize students. "When I'm walking the halls and I see somebody from behind, I can't tell if it is one student or another. There are maybe like ten boys that are identical" Mr. Villagomez says.
Mr. Sandoval couldn't agree more, "I see it but I think it's natural curls, I get tricked" Sandoval understands that everybody wants a certain style and it's a decision that one has to take to identify themselves. "I think, personally, I wouldn't do it because it's a lot of work but I can understand why somebody would want to have curly hair especially when they have straight hair and the style is big, juicy curls."
Mr. Sandoval finds it funny how back then there was a type of curly hairstyle called Jheri curls where people were being laughed at and called names, yet the trend has come back. "They used to say that their hair is greasy and this and that."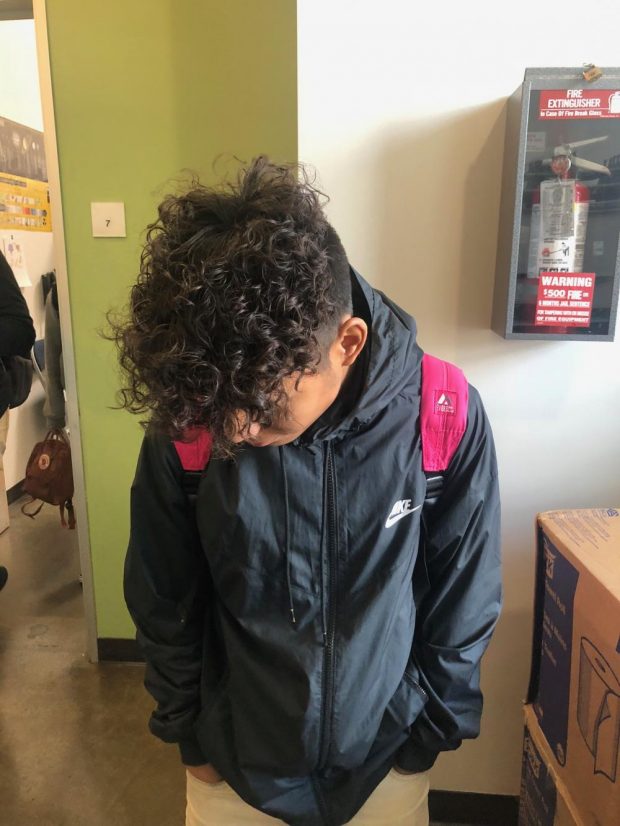 Sophomore, Alexis Flores is one of the students in this school that has been influenced by this new trend of the perm. "I don't know, it's just that I liked it ever since I was a kid. I wanted hair like that" he said.
With this new trend, he believes that many seem to look at him differently in a way that will make more attractive. "I think girls find guys more attractive with curly hair, that's what they say."
With this new trend, he had to change his hair routine more extensively. He specifies that to maintain his curls he has to use a specific shampoo and conditioner, with the precise amount. Alexis says that in this school he does not see many people with perms, although it might be because it is hard to recognize between natural curls or permed curls. There is no telling how long this trend will last but we should make the best of it and appreciate the different styles we have today.