By Jennifer R. and Samantha V.
It is Spooky Season! Which means everyone feels the need to get scared or in some cases avoid being scared. What we came across so far was that many students and staff enjoy having the feeling of fear. While others prefer not watching horror movies.  
The Exorcist first started off as a novel around 1971 and was later created into a film in 1973. It all started with an interest into the demonic world.
Many staffs enjoyed the Exorcist movie for its paranormal plot. Our principal Mr. Reed stated that the Exorcist is his all time favorite horror movie because of its unpredictable story line.
"It's truly terrifying and its in a way that feels very real and very human and it makes you feel like it can happen in real life and its terrifying but it's a beautiful film."
He also added, " That every scary movie should be given a chance, there's some really good old ones and some really good new ones. That are done with a really good script and aren't cheesy. If it's good, i'll be open to give them a chance."
Freshman Alondra Munoz agrees with Principal Reed about the newest and oldest horror movies being both good because they are unexpected. Her favorite horror movie is Scream because it was a classic and it has jumpscares.
She said, " Can go either or because the movie can be really good but other times it can be a knockoff.''
However we found a sophomore who contradicts what others enjoy. Anthony Garcia believes that the older horror movies are not scary enough and are too fake. But on the other hand the newer horror movies are better because the actors, jumpscares, and groomsomeness.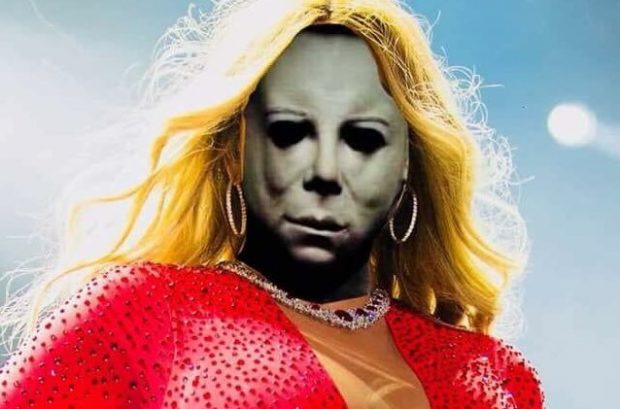 He gave a brief explanation about the new movie Halloween and he said, "i'm very excited and that i've been watching every preview and it seems like it will top the other sequels. Cause they're not as good the first one might top it because they're all different stories."
English teacher Ms.  isn't a big fan of horror movies she would not watch any at all because she doesn't like to be scared or stressed out and dislikes that they're unpredictable.
She said, " I won't watch any scary movies at all, I just don't watch scary movies! They're too groom some and all scary movies are the same."
"The only horror movie i've watched is the Ring and it was a long time ago, and i strongly dislike it. I just don't like the feeling of being scared!"
Scary movie aren't the deal in this school. Only a few staffs and students enjoy them and others think they're completely wack. But overall they enjoy the Spooky season because of the costumes, sports, weather, and the food/ candy.