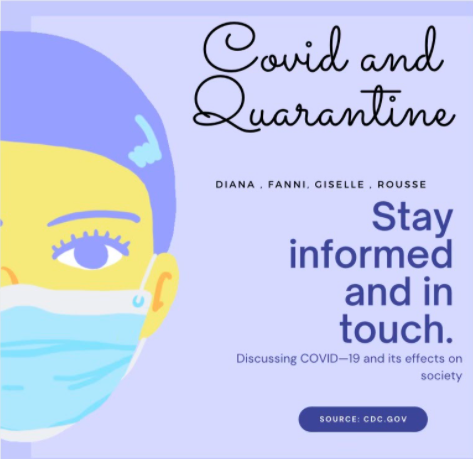 Join Giselle Maldonado, Diana Navarro, Fanni Rosas, Rousse Godinez in their first podcast! Where they discuss about COVID-19 and it effects on society.   
When you go out, they speak about what steps you should take. Recommending what you can do to keep yourself safe. They also discuss about the effects of the pandemic and the impact it has on businesses and around the world.
Click here to listen to our first podcast!