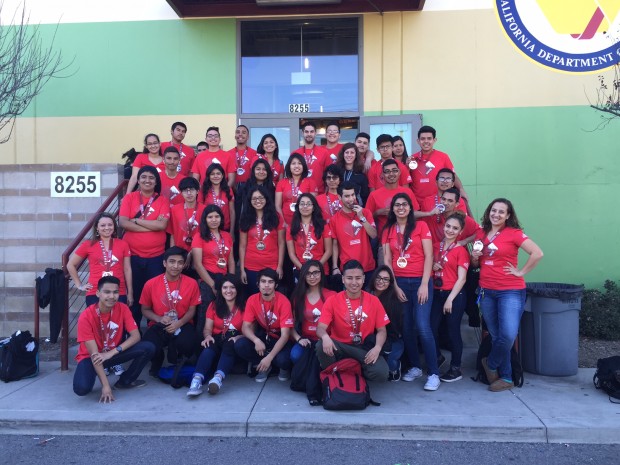 By: Marielis Aguiar, Carlo Gonzalez, Kayla Gonzalez
Valentine's Day weekend was hectic, with the L.A. marathon on the same day. APB has been part of SRLA for numerous amount of years and the marathon this year has had an improvement in terms of experience in comparison to the scorching heat of last year.
41 APB students and 4 APB teachers bravely dedicated each of their time during these past enduring 6 months to train for the Skechers Performance Los Angeles Marathon. SRLA practices at least twice a week running long and continuous miles. They additionally practice running at the beach or at an official SRLA race during the weekends running larger distances which are usually up to 22 miles. For each of those races they have to wake up at an extra early time usually at 4 or 5 in the morning. For some students it might be their fourth time running the Los Angeles Marathon and for others it might be their first time.
Running a marathon is a huge accomplishment, many people do not have the dedication and the perseverance to do so. Students however, have many responsibilities: schoolwork, other after school activities and on top of all that students usually finish practice when the sun starts setting down and possibly have to walk home. Many students quit after their first practice with SRLA because they are not confident of their ability to run more miles. Also, some do not like to change their eating habits. Students usually improve after being in SRLA for a few years, they become adjusted to the pressure and the pain of the marathon course and obviously, the weather; students become aware of the responsibility of being prepared for any circumstance on the day of the marathon.
Before the marathon, SRLA students and teachers gather to go the Los Angeles Convention Center that hosts and provides marathon essentials and valuables. After that, they all go to eat a giant, and delicious dinner filled with carbs.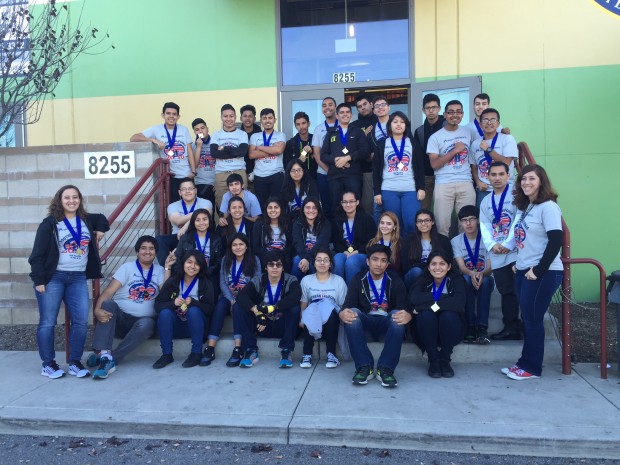 It was a frantic day for marathoners, for some it might be their last marathon and for others it might be a start. SRLA had an early start this year despite the fact that the marathon was moved a month earlier prior to last year due to the intense weather, students had to maintain determined and keep their head up high to finish practices and races. Even so, many students predicted that the intensity of the weather might have reduced a bit compared to previous years.
"I have cut junk food from my diet" said APB senior Paulina Gallardo. Paulina also said that she has come a long way from not being able to run a mile to being prepared for the marathon.
Like others, Paulina had a specific time goal to finish her fourth marathon which was 5 hours and 40 minutes.
She also stated that in order to persevere the marathon, she needed a running partner, which was senior Jailene Lopez, who ran her first marathon with Paulina. She also added that the day before the marathon, it is impossible to sleep because of her nervousness.
"If I had a group that held me accountable and a schedule then by having students yell at me then I'd be able to do it and complete more miles and be kept accountable," said SRLA leader Ms. Siem.
Siem also explained that when she joined SRLA she also saw it as a gateway to meet new students since she was a new teacher at APB during her first year of SRLA.
She did emphasize how painstakingly hot it was her first two years running but she had plenty of love and support from friends and family to push her through. This has also encouraged her to keep signing up since SRLA has only been a positive and healthy experience.
Overall it seems that the love from Valentine's Day translated well into the L.A. Marathon. It seems that the SRLA club here at Animo Pat Brown will continue to inspire and motivate students and teachers to not only prepare for the big 26.2 but to also maintain a healthy lifestyle.