APB Welcomes New Staff
APB Welcomes New Staff
By: Diana Aceves, Kimberly Herrera, Alexis Sánchez
Starting the 2015-2016 new school year, APB welcomed new staff members into the APB family. As the school year started, all the new staff members felt a sense of excitement and nervousness. However, they felt very welcomed into the APB family and were very happy to try new things.
Miguel Sandoval who teaches US History and AP US History for 11th graders and he had previously taught World History at Locke Academy for four years. Mr. Sandoval joined the APB staff because he was ready to move on.
On his first day Mr. Sandoval felt welcomed.
Mr. Sandoval said, "I feel like I could say hi to everyone and no one will be awkward."
Mr. Sandoval noticed many differences here at APB, he said, "Number one, students are more cooperative. They are willing to try things. I can expect a lot more from students."
Overall, Mr. Sandoval enjoys the environment of APB and knows that the students here are in unison with the school.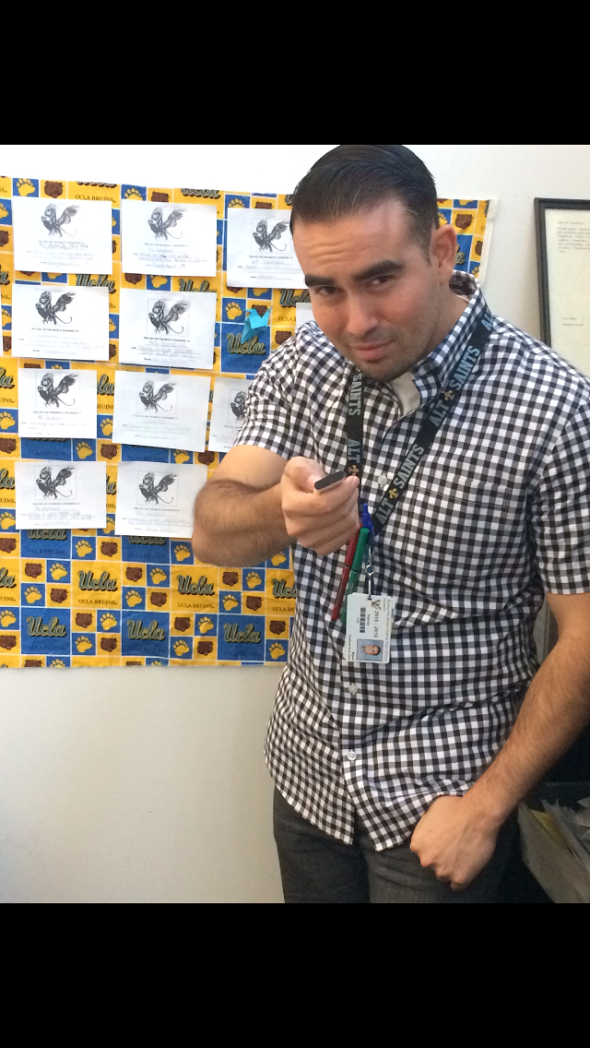 Rogelio Najera, a junior at APB, thinks Mr.Sandoval connects with students at a level further than academics. He appreciates the fact that Sandoval integrates all his students in his everyday lessons, he makes sure no one falls behind and makes them feel comfortable in his class. Rogelio mentioned that Sandoval attempts to make a connection with every student; he reminds his students that he cares for them and wishes nothing but the best for them.
In addition, Dolores Medina, the new AP Spanish and Spanish for Native speakers, previously taught in Huntington Beach Unified School District. Like many others she felt nervous and excited on her first day at APB.
Ms. Medina mentioned that the students were very welcoming.
"I had students that were not even in my class come and welcome me to the school. I thought that was pretty neat," said Medina.
Brian Reed, former Journalism teacher and current assistant principal, believes that it is wonderful to be back at APB after being gone for two years. During those two years, he worked for Greendot as an assistant principal at Locke High School, he gained an outside perspective of Pat Brownand our accomplishments. When Mr. Ngu left Pat Brown, there was a position open for assistant principal. As soon as Mr. Reed saw the position open, he set up an interview with our principal, Mr. Hartford, they both felt that he was a good fit for the job,
Uriah Lee teachers English and Honors English for sophomores, Ms. Lee previously taught at Locke High School, there's no surprise that Ms. Lee felt very excited on the first day at APB.
Additionally, Ms. Lee said,"The students here are a lot more motivated, there is so much more support." Ms. Lee also came to APB due to Mr. Reed's motivation, "I really enjoyed working with him, he's been a great mentor and coach to me, so I wanted to continue working with him."
Moreover, one of Ms. Lee's students, Laura Herrera, says Ms. Lee offers help to her students and goes over the lesson until students are able to fully understand it. Laura explains that Ms. Lee will not move onto the next lesson until everyone understands it. Laura also mentions that Ms. Lee is able to connect with her students at level further than academics; she is able to interact with students at a personal level
Michael Bordagaray teaches Algebra 1 and Geometry. Before he began teaching at APB, Bordagaray taught at Southeast High School as an Algebra teacher. Bordagaray chose to teach here at APB due to the school's great academic successes and the excellent staff. He believes that the staff is more collaborative and welcoming than in the school he previously taught at.
Madeline Edelman teaches English for 11th graders. She had also taught English at her previous school which was a Greendot school.
Furthermore, Daniela Ramos, a sophomore, believes that she will be able to pass a final if given to her because Ms. Edelman has helped her improve her writing.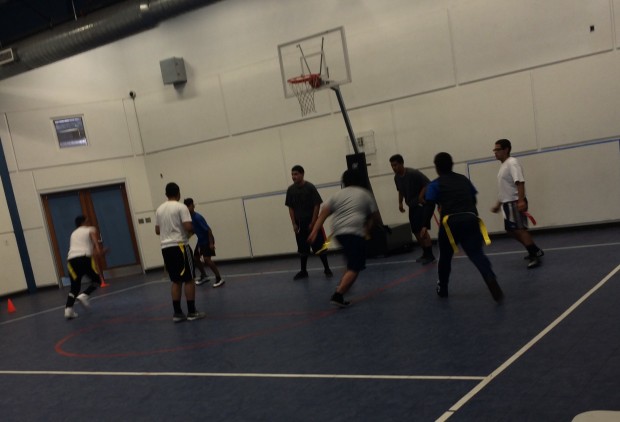 Ronald Brown is the current physical education instructor here at Animo Pat Brown. When Mr. Brown began working here, he felt very excited and he liked the idea of a new beginning. He felt absolutely welcomed by the fellow staff and administration who were helpful, friendly and welcoming. This year marks his sixteenth year of teaching, in his previous teaching years, he taught at various high schools including Gardena High School, Banning High School and Huntington Park High School. When asked why he chose to teach here at APB, he mentioned that he wanted to be a part of APB's positive environment; he also mentioned that Animo Pat Brown is one of the top, if not, the top of all schools in the Green Dot district.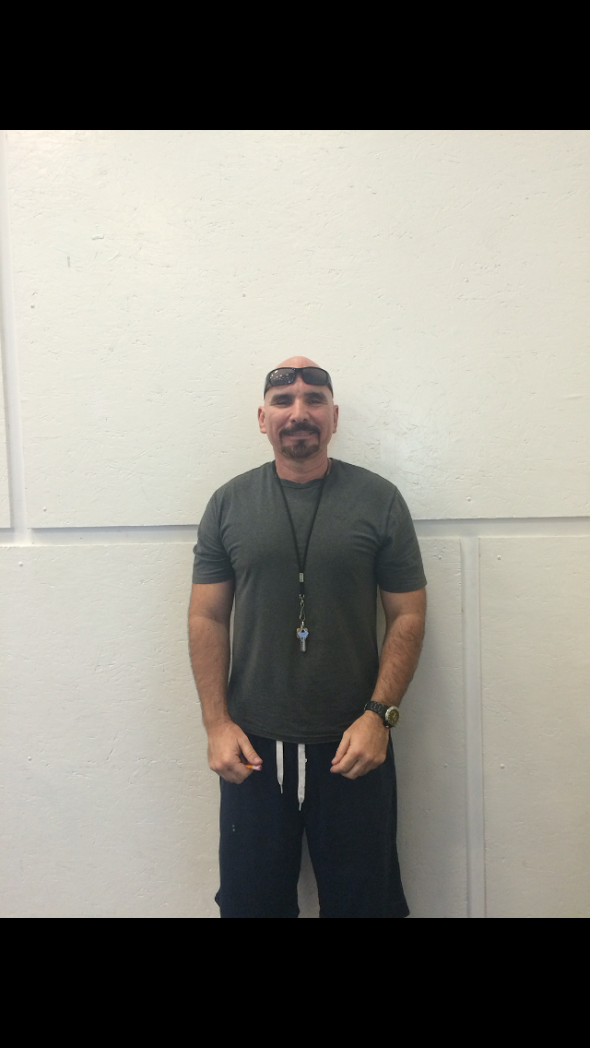 The new staff are very happy to be welcomed to the APB family and to be a part of the great environment. In the coming years at APB, we hope that they will have enjoyed a great teaching experience. Overall, the new staff will have had such a wonderful time at APB and we hope that this will be a great learning experience.
Leave a Comment