NerdFone
By
Carlos Ruvalcaba & Silvia Padilla
You open up your Powerschool to check your growing grade after a productive session of guided study and notice so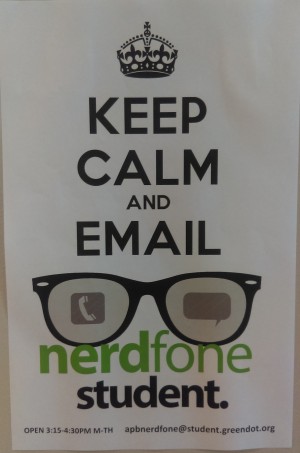 mething new, NerdFone. This is a new program being introduced into Ánimo Pat Brown. When reading the description on Powerschool, NerdFone claims to be a "student leadership and mentoring program aimed at preparing students for careers in technology." So these students that managed to get accepted into this program have been presented with a great opportunity to succeed in technological careers. This opportunity comes at a price, a price that the students have agreed on paying themselves. Each NerdFone student agreed to pay by helping their community with the knowledge they are gaining, "NerdFone Students are the first point of contact for parents and students for solving issues related to Green Dot technology, including PowerSchool, Google Drive, and Green Dot Gmail."
NerdFone students are being taught many things about technology and this program hopes that these students will be outgoing leaders and assist those who are in need with technology, including parents, teachers, and students.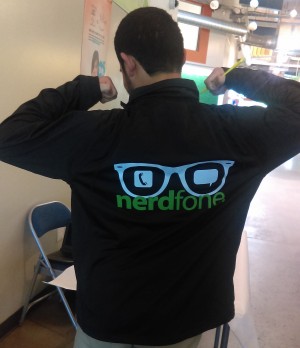 "It's technology, and anything with technology interest me" says David Martinez, a Junior NerdFone Student. "The career I want to pursue involves technology and I believe that this program will help me gain experience so I believed this was a great opportunity"
So just remember, that whenever you need assistance, "Nerdfone is a company who helps teachers/students
and parents with their accounts" says Jose Cervantes.
So if and when you find yourself in need of help, contact them!
How to Contact NerdFone Student:
Phone Number: 323-565-3277
Email: [email protected]
Chat: http://ca.greendot.org/patbrown/nerdfone-student
Visit Them!: In front of the Animo Pat Brown Main Gym!