By: Cassie Rodas and Leonides Martinez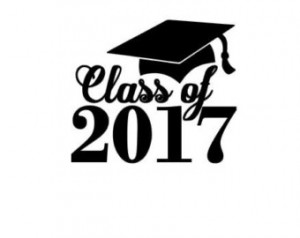 The time is almost here; the time in which the seniors will depart to their independent lives and the 11th graders will take their places as the next finalists. Senior year is extremely important since it is the last year in high school. Senior year is the time when you will be told if you will be able to walk the stage with everyone else and receive your diploma that represents all your hard work. Juniors must have their own thoughts and emotions towards this next step just like we did in our junior year. We are almost finished and now it's time for the 11th graders to step up to that responsibility.
Senior year is not what you always expect. Expectations should always be avoided when entering
senior year because you do not want to be disappointed. Students have a lot of responsibilities and take a role in independence. There are always rumors that senior year is the time where you can sit back since there aren't that many things to stress over. However, juniors should be aware that this rumor is not true. "Don't come with the expectation that everything is handled in 9th-11th grade. First semester is very, very, very intense and second semester is very, very intense. It's not crazy intense like the first semester but it is still intense." Nathaniel Pickering, our ERWC and AP Language teacher speaks his mind in order for the students to make sure that they do not walk into the school next year thinking that they can relax the year through.
There are many different things to cover in the last year of high school. There are all the concepts in class that are taught to the students which is normal but there is also the different kinds of scholarships, tests, websites, college requirements, interviews etc. that need to be learned in order to make sure that one is registered well in into the college. There is a huge difference in 12th grade compared to previous grades because this grade is where most of the focus goes to one's life after high school. There are many things to worry about and some juniors are already concerned about their near futures. Itzel Salazar, Linda Garcia, and Noe Martinez, all Juniors in APB, expressed their fears about 12th grade. Itzel stated, "I've heard that there's a lot of work, like essays, and I may get stressed in completing it all. I'm afraid of procrastinating because I don't want to stay behind." Linda had other worries in mind, "I'm afraid of the time when interviews come for scholarships." As for Noe, he had one single terrifying question in his mind, "What am I going to do after high school?" Every junior has their own share of worries but at least these three have an idea about what their next step will be.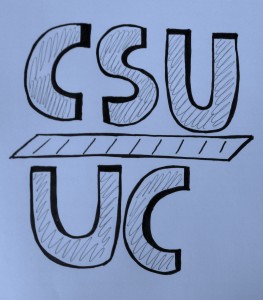 There are many colleges that students are able to choose from which becomes a big decision in their life. Being open minded when choosing what college you want to apply to factors want kind of college experience you will have. Itzel says, "I have planned to apply to UCs and CSU some I have in mind is CSULA and CSULB." Itzel isn't the only student who has already taken a few colleges into consideration. Linda mentioned, "I want to apply to UC Merced, CSU Fullerton, and UCLA." She has been on the college field trip tours and visited different colleges that are outside of the normal environment. Although Itzel and Linda planned on going to UCs and CSUs, other students are indecisive of what they will be doing after high school and are taking community college into consideration. "I don't really know what I am going to do after high school, if I do go to college, I will go to El Camino," said Noe.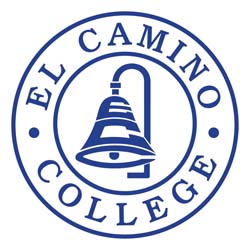 Throughout the past three years juniors have been eager about walking out of Animo Pat Brown's
doors. There are mixed emotions about leaving high school and entering college. Some students are excited of getting a different experience and being in a different kind of environment and others are afraid of what might come towards the way. The change between high school and college is very different and for the most part, your friends will not go to the same college which can make it difficult to keep them as friends or even meet new people. However, there are many teachers who students can ask advice from; Mr. Pickering said, "Try to reach out to APB students that are going to the college and do not
be obsessed with one college…[Also] reach out and get help while you're still in the Pat Brown community. We are dedicated to help, so don't hesitate." Heading into the last year of high school can be very overwhelming but we wish the juniors luck and give them our support since we know how important this final year is.