By: Hermelinda Donis, J Felix Pacheco, Octavio Gallardo, Dasie Gervacio
Animo Florence-Firestone is almost a miniature Animo Pat Brown created by the Pat Brown community. The new school's goal is to prepare students for high school and eventually college. But
despite its lack of resources it is reaching its full potential.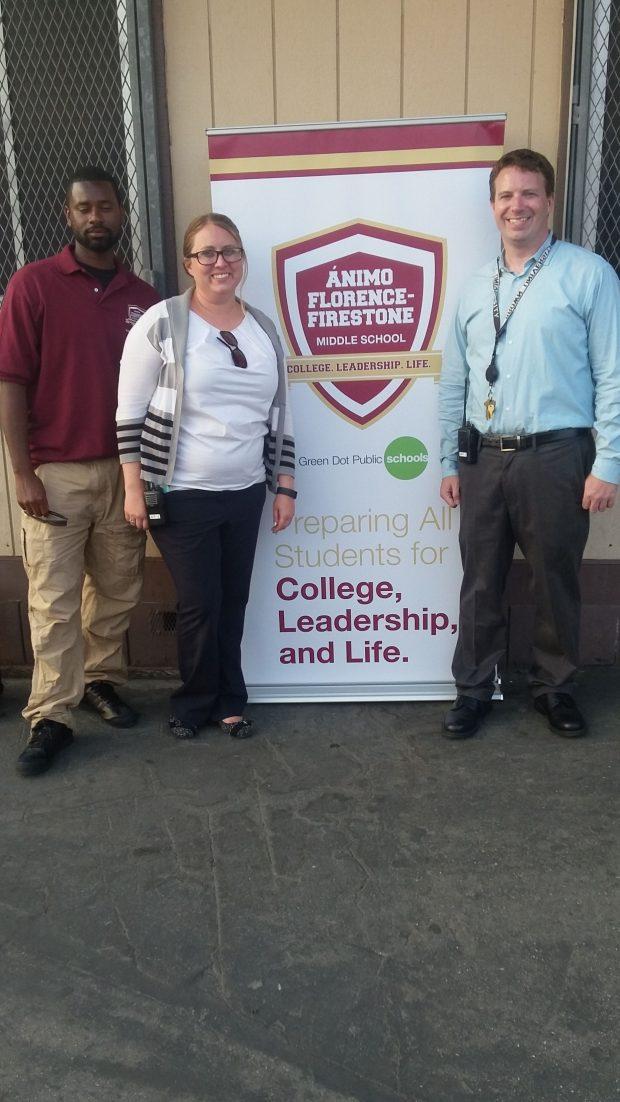 Through several familiar faces at the new middle Mr. Osterhaus is one of them. He believes the new middle school will and is exceeding Animo standards.
He clearly states "It's preparing them for above APB standards, the students are gonna come in better than the ninth graders at APB, APB's gonna have to prepare itself for a new crowd of new high level students."
Although, Mr. Hartford, Mr. Osterhaus, Lety and Tirza left Animo Pat Brown to create the new middle school it was all for a good cause. It was rough in the beginning, according to many teachers.
"My first week was probably the most difficult time I've ever had in a job, I'm now on my third week and I can say that it has gotten maybe like one percent easier" said Katia Victoria a current middle school teacher.
At its birth, this new middle has high expectations to live up to. Fortunately, it has a strong support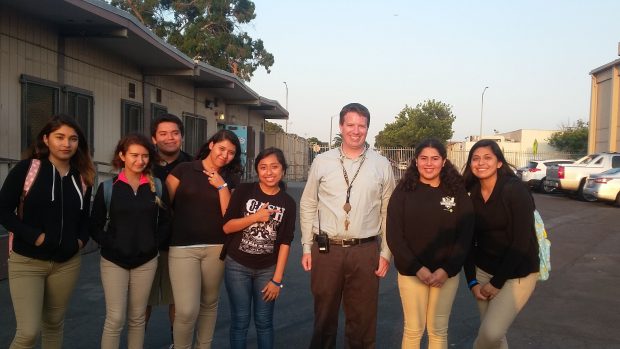 system, Mr. Reed said "I have faith in Mr. Hartford and the teachers there, that they're working overtime to make sure that the classes are really meaningful to the students."                       
Animo Florence-Firestone being a new middle school, the students opinions matter greatly.  In order to achieve the high standards, the students and teachers have to work together.
According to Elizabeth Rojas sibling, a student at the new middle school,  "The classes are really helpful and they help me understand what they are teaching".
A school also needs a friendly environment for the students to feel safe at. Steve Navarrete's little brother admits that, "Everyone was friendly and the teachers are cool."
The Animo Florence-Firestone glory is up for debate. Only time will tell if the new middle school will survive.