Shooting Near APB
By Jennifer Garcia
After a long day at school, senior Alexis Martinez makes his way to the Firestone Metro Station, heading home. While waiting for the train, he sees people running to his side of the platform. He hears that someone pulled the trigger of a gun, resulting in the death of the victim. He then gets on the metro train and goes home.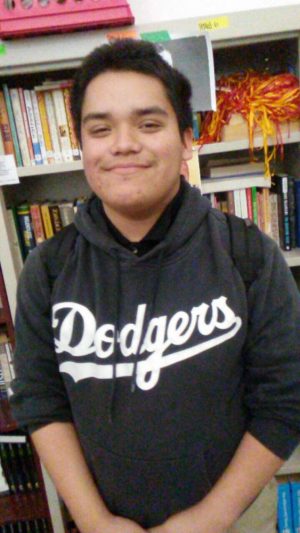 On October 16, 2017, a shooting took place at the Firestone Metro Station. This is the same Metro Station that many APB students take to get to school, and to head home. As a result of the shooting, there were delays at the Firestone Metro station leaving many not only fearing for their safety, but also without a way to get home.
Junior, Brian De la Cruz lives right in front of the Metro station and saw the shooting take place while he was sitting in his living room. Brian said, "I just looked outside my window and saw a man literally on the train tracks. Two people were fighting and one of them ended up getting shot." Brian described the incident as chaotic and that it happened so fast. Instead of being scared, he thought this situation was weird.
Many students at APB take the Metro every day, such as freshman Judith Moreno. Judith relies on the Metro to get home everyday. Although she was not there at the time the shooting took place, Judith said, "I feel unsafe taking the Metro now because I feel like someone is going to harm me in some way". Judith definitely feels that she needs to be safer and more aware of her surroundings now. Considering the fact that the shooting took place no more than 8 minutes away from APB, a concern for safety at school has risen. Judith said, "I don't feel unsafe at school because the adults here care for us." Despite this tragic incident, Judith has faith in staff members here at APB and trusts that they care about the safety of everyone.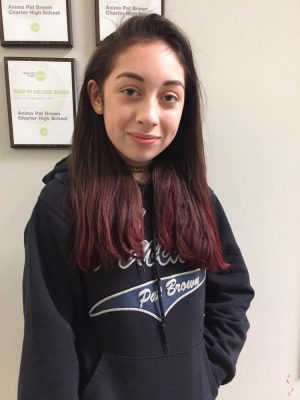 Senior, Alexis Martinez was actually at the scene when the shooting took place. While describing his emotions while seeing the shooting take place right in front of his eyes, Alexis said, "I felt scared because I didn't wanna get shot." However, Alexis' feeling differentiate at school. When asked whether he felt unsafe at school, Alexis said, "Yea I do feel safe because I feel like the teachers and administration care about our safety. They are very picky about safety hazards." Alexis was not as concerned about his safety at school as he was at the Metro station. He believes that things have changed since the shooting took place. Alexis said, "I'm more aware of my surroundings and seeing what's happening." Ever since the shooting, Alexis is a lot more concerned with getting home safely.
Sophomore, Jessica Moreno does not take the metro, but she does walk passed it everyday to get to and from school. When asked whether she feels unsafe ever since the shooting happened, Jessica said, "No, because I live by there so I hear that kind of stuff all the time so it doesn't phase me." Jessica expressed that because shootings in this community happen very frequently, she thinks another shooting won't affect her anymore than the others did.  
Overall, while some students feel they need to be more careful taking the metro, others who don't take it don't care for it. However, all students believe that students at APB should not be concerned because the incident happened at the Metro station, not at school.
Leave a Comment