By: Londy Hernandez & Anndrea Vasquez
The round, slime-covered sphere of a head begins to crown as its mother screeches in agony, gripping the fingers of her significant other as they turn red. The man in a white coat is prepared to catch the slimy 8-pound newborn and its first cry emits from its small lips. The child is passe
d on to a woman who cleans it and wraps it in a hospital blanket. The distressed mother is moaning in pain and realizes she has to do it all over again. The pressing against her cervix, the excruciating pain, and the consistent yelps of "PUSH!" remind her of her next upcoming struggle. Out comes the second head and it takes even longer to exit. Out of breath and energy, the woman has handed her two small children and is finally able to enjoy the two monsters she endured so much for. Her next worry is the challenge of distinguishing who's who.
Juniors Pedro and David Barreras, born 7 minute
s apart (Pedro being the eldest twin) say being a twin can have both advantages and disadvantages. Both say that being a twin in the same school, "makes [them] feel safer" and, "[they] always have someone to talk to when [they] feel like a loner." However, a downside to having an identical brother is that they both have to "share almost everything," which eventually leads them (or at least expressed by David) to have difficulties in finding privacy.
Freshman Olivia Lopez, whose twin is Esmeralda Lopez, said, "It's great because anytime I need help with my homework or with anything else, my sister is there to help me." At the beginning of the school year, Olivia expressed having a hard time finding her classes, luckily her twin sister was there to help her. As identical twins, Olivia and Esmeralda would (at first) get confused for one another by their friends.
Similarly, identical juniors Viridiana and Adriana Ruiz, born 3 minutes apart, say that being a twin in the same school was comforting because they knew they "always had someone [to]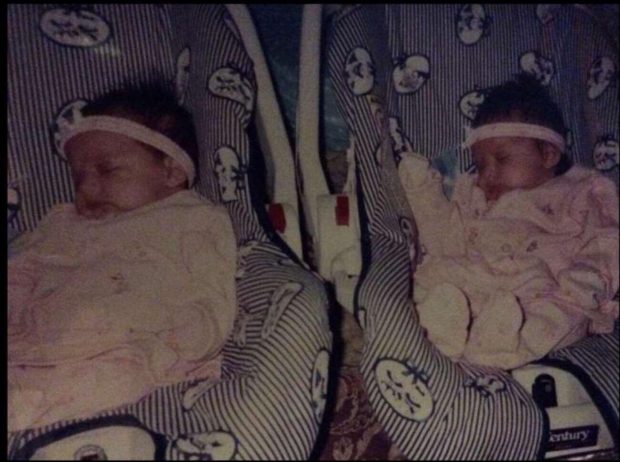 support [them]." On the other hand, Viridiana expresses having trouble with people confusing them, "mostly our teachers because we have them for different periods, sometimes they call me Adriana." It doesn't bother Viridiana to be confused for her sister because it has happened so often, she has gotten used to it. What does bother both twins is that some people " try to compare our grades" Viridiana said. "It's a problem, too, with our family because they try] to make us [compete]." Being a twin does have its downsides, but both Ruiz & Barreras have agreed that being a twin is at most, a wonderful gift. Other than having to share things, being confused for one another, and being compared, the twins have loved having a best friend their whole life. From having had great memories as children of switching places and messing with others, to always having someone to talk to, being a twin is a blessing.