Many seniors agree that the government needs to change how the financial aid process is being done.
By Silvia Martinez and Citlaly Sanchez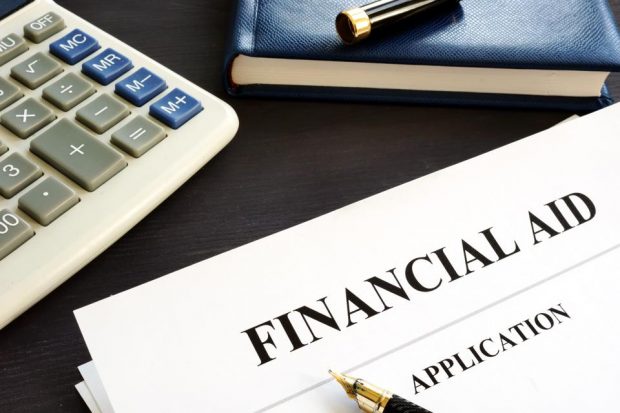 Most Seniors this year find financial aid to be more stressful than applying for college.
Free Application for Federal Student Aid, also more commonly known as FAFSA is used by students to help them financially with getting into college. Many students sign up for FAFSA, for money for college is heavily needed with some kind of economic assistance. Although, there still are many students who do not receive any financial help.
According to Bill Gates in the article "Bill Gates: The American college financial aid system is failing students", in order to receive financial aid, "a student must complete the FAFSA, which has over 180 questions and is more than three times longer than the standard federal income tax form". Because of this, many low income stents don't submit an application.
According to the article "5 ways to help students overcome financial aid barriers" by University Business, "In fact, nearly 30% of the low-income students surveyed who did not plan to file a FAFSA told EAB they didn't think they would qualify for financial aid". The percentage should be so high, but it is because many students believe that they don't qualify for financial aid.
During the time of financial aid applications, students seek help from others which also include their parents. However, there are still students who may not get help from parents because they are undocumented. Many undocumented parents come to the US for a better life, but may not have gone to college due to fear or not being able to. Some students decide not to fill in the financial aid application because they didn't receive the necessary help.
The communication with advisors, or staff in colleges/universities is not always clear. The article "FGLI students report lack of financial support and communication from Penn amid COVID-19" says that "Vo said that poor communication from Penn is a problem that especially impacts FGLI students" and "Vo said that Penn made her options regarding meal plans for the 2020-2021 school year unclear, as she was uncertain about whether she could get one of the University's cheaper meal plans". There have been so many unclear things because of poor communication and the pandemic.
According to a financial aid survey for seniors, An Animo Pat Brown High School senior stated, " I feel that a lot of Hispanic households struggle to fill out the application because it asks for a lot of information that's difficult for a non English speaker to know/ find. Even when a student is trying to fill out the form on behalf of his/her parents they may not be familiarized with a majority of the tax information FAFSA asks for" The difficulty of filling out financial aid applications is a recurring problem seniors had and expressed throughout the survey.
The financial aid form is three times longer than the standard federal income tax form which is absurd considering that seniors are not shown how to do taxes in the first place . So what is the reason that  the government is making teenagers fill out a form that the government themselves has all the information to.
According to a study in 2017 by The Hechinger Report, 58% of eligible students in Illinois did not receive financial aid . The Hechinger Report also stated that , " while some states fund all students, they may do so at very low levels, even while they have relatively high public university tuition."
In the same financial aid survey students believe that the best way to resolve this problem is having a class teaching them how to fill out these types of forms not only college form but taxes and other things. This will not only help them with the stress of the financial aid process but will also prepare them for future forms that may look the same.
Tuition rates and the overall prices of things  have gone up but the total for family income to qualify for financial aid has not. Some students have been told that their parents "earn too much " but still drown in student loans right after .While "earning too much money " should not be an issue for students that need financial aid, it seems that the expense of food and to maintain a whole family is not taken into consideration .
One of the main worries for students is that they may not be able to pay for college or be able to pay off their student loans. More than 44 million Americans have loan debt and are unsure how long they have to pay off those loans .
There are some students that decide to get married early, or decide to go back to college already married. This may affect your FAFSA, for you are now considered independent. Depending on both of your incomes combined, you may get more help, or no help at all (for programs designed for low income students).
Seniors are expected to figure out many things on their own, dealing with the transition of high school to college is overall stressful from choosing a course that will determine their future career to filling  out forms that look so foreign to them . It is for the best to help them out and implement classes that will help them with at least one part of this transition.