Journalism Class: A Glimpse Of What We Do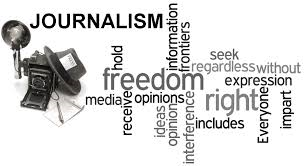 By: Leonides Martinez and Cassie Rodas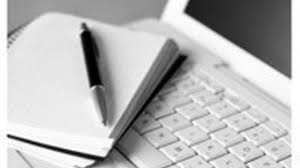 News is all around us, but does anyone really know what is going on? Journalism is a class that is filled with different grade levels of students, all of which are taught and facilitated by Mr.Villagomez. In journalism we write about any current events in the categories of sports, features or opinions but also what's going on in our school and community. As a whole, students and editors have a brief open collaboration to brainstorm and pick out stories that seem interesting to you, the audience! Afterwards, students are asked to pick a story they'd like to write about with a group or partner. By the end, every student has their own story. This is how we start to writing our stories for you!
Although journalism is just about writing stories, students who have taken journalism say that the class has offered them different kinds of experiences. Linda Noriega an APB Senior, said "Journalism has helped me with my writing skills and to be opened mind to others opinions." Yet she did not feel that journalism class was so opened mind because some stories were written repeatedly like Top 10 movies and Seasonal stories. However she really enjoyed this class because she managed to meet a lot of new people and it even helped her  improve on her computer skills.
Marlene Serrano an APB Senior said " Journalism has given me the opportunity to learn about being a news reporter." Marlene had also stated how the journalism had given her many opportunities in becoming a better person. She mention how she was shy person and having a journalism class  had helped her overcome her shyness since she had to talk to many people for interviews.
Marlene and Linda hope that the current students who are in journalism would publish a Gryphon Gazette newspaper because they had some difficulties in getting theirs done. They would like to see what the gryphon gazette of this year are able to do. For them it was a great and fun experience and they hope it will be the same for the current students.
As for this year, we have a fresh bunch of students who will offer new stories to the people in Animo Pat Brown.  Carlo Gonzales, a 17yr old senior is the Editor and Chief for the class. He manages the class by making sure that the stories are edited and done to publish on the Gryphon Gazette page. Whenever there is a problem among the students, Carlo tries his best to resolve the conflict.
Carlo really enjoys this class because he feels that it is important to inform people about what is going on in the world. He knows that people do not keep up with the news around the world or even school so he likes the idea that we, the journalism class, help with that.

Cindy Gonzalez, a 17yr old senior is a staff writer. She writes stories of her choice based on a list of topics make by the class. She mostly enjoys writing stories of entertainment such as movies  and tv shows. She says, ¨[I like to write] student's life [stories] because I like to know my peers opinions about what´s going around school and informing them about the upcoming 2015-2016 year.¨
Carlo hopes that this year, the word of the Gryphon Gazette can be known more throughout the school. He suggests of a having quarter papers since weekly papers may cost too much. He really has a huge desire in informing the people around us. As known, in other classes, students may struggle or become stressed out because they need to be focused on proper citations on a paper, here he knows that people could just have fun.
Cindy and Carlo both recommend this class to the students who enjoy writing. "If you know what people want to hear, this class is for you," said Cindy. Carlo expresses that this class is a class where you get the chance to handle information and express yourself through it. "It's like having stories in your pockets," Carlo says.
This class is dedicated to the people in Animo Pat Brown. We hope to spread important and entertaining news to the students so that they can know what is going on around them and far off in the world.
Leave a Comment