By: Cassie Rodas and Leonides Martinez
Prom is just around the corner and the people of APB are wondering who will be the prom king and queen of 2016. A few pairs decided that they wanted to take the chance put in the end, only 4 pairs remained with the chance. The runner ups for prom king and queen are: Evelyn Pacheco with Carlos Samayoa, Alicia Cortez with Alberto Zuniga, Nicole Ruiz with Luis Sotelo, and Yasmin Trujillo with Berenice Carranza. Only one pair will be announced as King and Queen of 2016.
The contestants had different emotions towards running; some felt like it was an amazing choice of their lives while others did not really see it as something quite important.
Evelyn said, " I'm excited and scared because I hate to fail." Carlos said, "It's an honor because I wasn't expecting to run at all, especially with Evelyn. [However] I'm pretty excited but nervous because what if we lose? I don't want that to happen. Since it's getting close, it's getting very important because it's gonna be a memory I am going to have."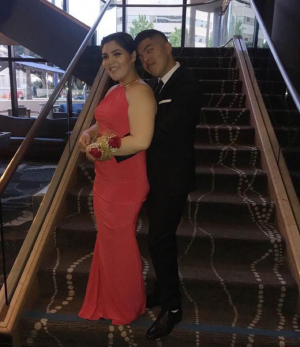 Alicia said, "I just feel scared and nervous because I don't know if I am going to win but I am excited." Alberto said, "I'm nervous because there's a lot of competition. I have mixed emotions."
Nicole said, "It's like whatever. It's not that big of a deal to me [so] I'm pretty neutral about it." Luis commented, "I just wanted the sash [but] I'm still excited, we'll still scream as if we won."
Both Yasmin and Bernice agreed on the fact that they were excited but they are just doing it for fun.
In order to become prom king and queen, people got to vote for you and in order to get a vote, you m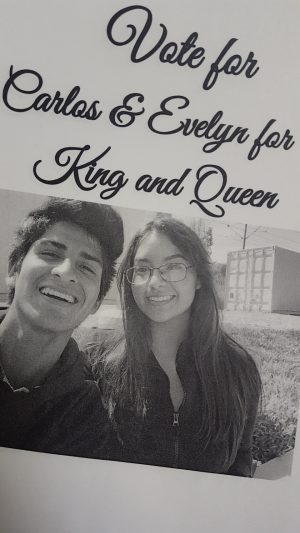 ust make yourself known. However, there wasn't that much promotion being seen around the school, it was a bit odd. How will the competitors have a chance of winning if know one is really promoting?
Carlos states, "According to Evelyn,  we're gonna take a picture together, a video and promote everywhere."
Alicia said, "We'll put posters around school and social media."
Nicole said, "We're not campaigning at all."
Bernice said,  "We'll tell people to vote for us."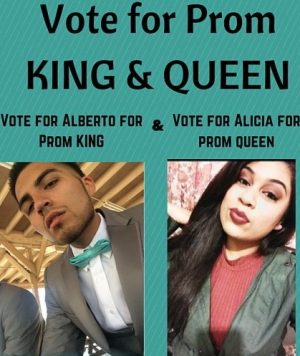 Being crowned as King and Queen of 2016 must feel amazing. It is something that would make anyone very happy.
Evelyn said, "I'd be super happy. I'd probably cry" Carlos stated, "Oh my goodness… I would feel like a king next to a queen"
Alberto stated for both himself and Alicia, "We would be happy because our CLASS made us prom king and queen."
Nicole said, "I'd be surprised because we didn't campaign or anything" Luis said, "It would be funny."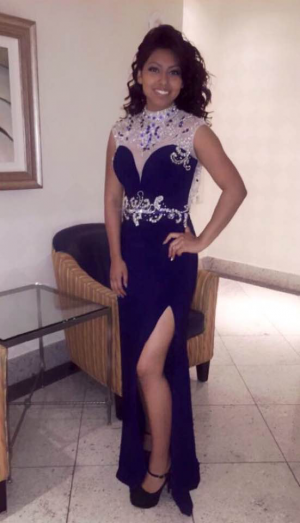 Yasmin and Bernice said, "I'd be happy and excited, as Yasmin added after," I'd be surprised."
Being a contestant means that there is competition. Some people become very competitive while others do not mind it at all. It is nice to see that even though there is competition within four pairs of runner ups, they still remain still show support for others.

Evelyn said, "I support Alberto and Alicia but I am voting for myself because probably that vote is what will take me to victory." Carlos stated, "Well I try showing support for others, I wouldn't vote for myself but I also don't have anyone in mind to vote for.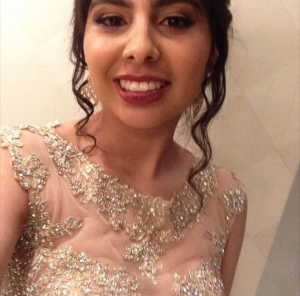 Alicia expresses, "I can't be selfish, I'd vote for Carlos and Evelyn." Alberto stated, "I support other people because I am humble."
Nicole states for herself and Luis, "We would vote for Bernice and Yazmin"
Yasmin said, " I would vote for myself," and Bernice agreed. Bernice stated,  "But we have to have a good sportsmanship because it's our friends."
Prom is the last dance that the seniors will have in the year. It is a time that friends get to forget about school and enjoy time with each other making an amazing memory before the school year ends. There is competition within prom but it is nothing that will bring drama and ruin it for all. Everyone supports everyone and the class of 2016 will cheer on for each runner up as well as the king and queen.
UPDATE: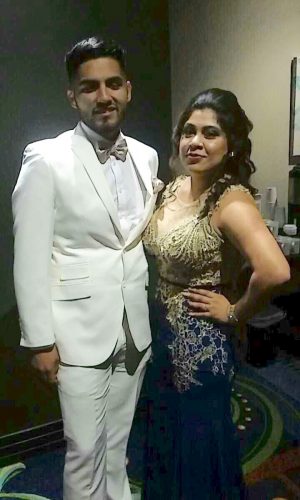 Prom has passed and people enjoyed their time. The females strolled in with their beautiful dresses and the men walked in with their glamorous suits. Everyone danced, ate, and conversed with each other. Then the time came when prom king and queen was going to be announced. The four pairs stood in a line in front of everyone wearing their sashes as they waited for the names to be mentioned. Mr. Hartford says, "The winners for prom king and queen are… Alicia Cortez and Alberto Zuniga!" Everyone cheered and clapped for the royal pair of 2016. Alberto said "I felt happy and proud because our CLASS voted for us to be king and queen." Alicia stated, " I felt happy because it's a one time thing and they voted for us." Everyone enjoyed the rest of the night and Alberto and Alicia have a memory that they'll never forget.