arc is APB's number one support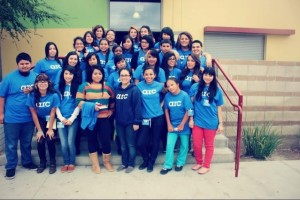 ARC Enrichment After School Program invites students to discover themselves in a way that helps them enable their skills.
Although APB students acknowledge that arc is on campus invoking their profession, many think its a program that inaugurated recently, but it was established on May 2001.
Since then, they have been discovering students inner spirit, skills, and potential.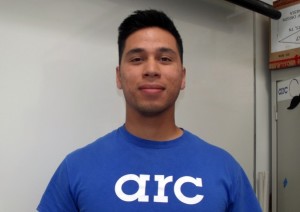 arc also focuses on enriching student knowledge academically with tutoring programs–SAT prep, ACT prep, CAHSEE boot camp, etc– that strengthens their minds and makes them strong on their academic struggles. "arc creates transformational learning opportunities that empower youth to realize their full potential" said site-coordinator assistant Eric.
arc also manages and provides students with clubs, sports, and entertaining activities.
arc is a pillar that accomplishes Animos motto college, leadership, and life.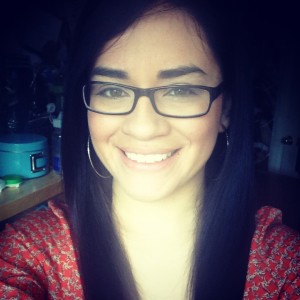 One of the biggest afterschool programs is leadership council. Leadership council is an individual participation where students have the opportunity to be involved in preparing, planning and synthesizing the student body as a whole through school activities–dances, monthly awareness days, lunch entertaining activities, trips, and after school clubs and sports: soccer, basketball, volleyball, football, vintage club, make-up club, drivers-ed, and many more.
Leadership council also focuses in representing the community through leadership congress; all arc councils from green dot schools meet together to be trained on how to perform and become stronger leading councils.
"There are many benefits to participating in the arc program. Honestly, any club you participate will teach you leadership skills. However, something I like to tell students is that you are going to get out what you put in. For some students like my leadership students, the ones who are truly dedicated are exposed to different experiences. We've had students participate in camps. We have two students this year going up to Sacramento to learn how to lobby in front of congressmen. We also have students who participate in conferences and work with other Animo/LAUSD students. But I think the best benefit of all of this is that the programs are completely free of charge to all the students and anyone can join any club regardless of grades or grade level." Site-Coordinator Rosa expressed.
This program is not only a great option for an extracurricular for college applications, but also to make you grow and realize the inner skills you have–a place to be outspoken without fears and judgement.(in this paragraph add two quotes from 2 people involved in leadership-at the beginning of the p)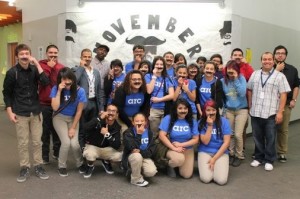 Despite its amusing purpose and transformational learning, arc has a history of malevolent yet benevolent actions. Before arc became arc, years back, it was known as "CHAMPIONS."
Champions  was given its name because of what its known for, its empowerment, encouragement, and devotion. Unfortunately, the name had to be changed because it was already taken by another company.
Although "champions" represented us very well, arc calls more attraction-we are leaders building arcs for a better tomorrow.
Arc has become one of the most well known after-school programs in all  LAUSD. Meetings like TOT(Trainer of Trainees) helps students indulge with others and helps them become a better leader.
arc helps you become a better leader by allowing you to be responsible for your own actions such as coming in after-school and helping out with different activities that are going on.
They also understand that education comes first and they encourage you to strive for your future because their goal is for you to learn these leadership skills and use them in your everyday life.
arc is number one in hosting school dances, and focusing on the entertainment of students.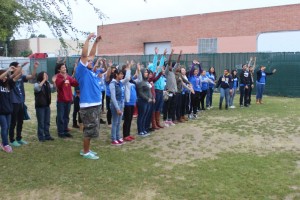 Hosting dances and trips makes arc number one.
This year arc hosted "Cupids Ball" Valentine dance. Couples,friendships, and brothers/sisters had the opportunity to show their love and affection. arc closed with the golden brush by announcing the "Cupids Ball" Court winners.
Trips like kayaking, surfing, rock climbing, mountain bike riding, etc., are some of the trips arc creates to not only entertain students, but to also use that trip as a form of socializing and learning new communication skills among peers.
"All the trips and trainings are matters that help them express their skills and gain new ones. It's a focus on their communicating and social skills" Eric said.
arc is a branch that builds arcs for a better future and life. So if you have ever thought of joining arc then here is the time to join.This will help you build your leadership skills and help interact with others by going to meetings and even requesting for things that you believe are right for your school. It's your program and it's your voice, now it's time to take a stand and make a difference.
Leave a Comment