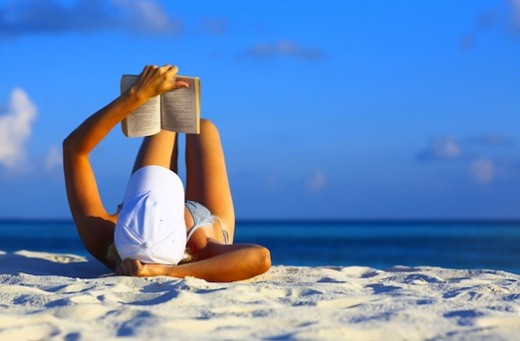 Summer is one of the most thrilling vacations that students around the world await. There is everything from memorable moments, great accomplishments, and long lasting sleeps. Despite that a lot of positive outcomes arise from summer, there also is negative outcomes like students not being able to maintain their academic level because of their lack to continue practicing school skills throughout the amount of break given.
Usually, students are given two months of summer vacation. Throughout those two months students do not always stay updated on school which results in their academic level staying the same or actually decreasing from the last score they left off from school. It is greatly encouraged that students continue to practice skills such as reading and completing homework throughout summer because it will maintain them with proficient academic knowledge.
According to a website called, Summer reading, students fall into the summer slide. The summer slide is, "School summer breaks will cause the average student to lose up to one month of instruction, with disadvantaged students being disproportionately affected"(Nysed.gov).
Since students tend to focus on activities that are not related to school, they miss out on being able to stay active with educational material. I know that many are saying, "isn't summer supposed to be a student's break?" Indeed it's their break, but it is not going to harm them to read books and expand their minds to discover new things.
To stay educationally active throughout summer does not mean to invest every minute of your life in a library or in a room studying. It just means to save up a couple minutes to practice simple activities like reading articles online, solving mathematical puzzles, or creating fun projects at home. There a tons of activities students can do to stay active throughout summer, as long as they direct a bit of their time to school related hobbies, they will conserve their academic skills.
Carlo Gonzalez stated, "I think it is very significant for students to maintain educational practices but not to the point where they end up not having a summer at all."
Jesus Cervantes claimed, "Reading books and hanging out at the library throughout summer actually makes you more accurate and active in discussions. In any discussion you come across there are varieties of sophisticated and controversies topics established and being able to read articles, books, or even listening to podcast can get you informed and help you come up with a legit strong opinion"
Both Carlo and Jesus recommend that students continue to invest their times in school related activities throughout summer so that the skills that were obtained because of their hard work do not get forgotten at all. It might sound like summer is going to be boring instead of fun, but in reality they will end up getting benefited the most when they arrive to school prepared and dedicated after their summer break.