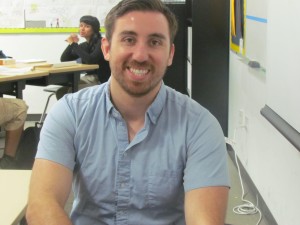 English and Journalism teacher Mr.Villagomez born and raised in Los Angeles attended UCLA for undergrad after transferring from Mt. San Antonio College, and went to Stanford University for grad school. During Mr.Villagomez's free time he enjoys to wrestle, read, and watch film. His favorite genres of music are Indie, Alternative, Classic Rock , and Hip Hop. Mr.Villagomez has been teaching for 3 years and decided to apply to Green Dot because the myriad support he has and the passion they share for the teaching profession. When asked how are the staff here at APB, Mr.Villagomez said "it is refreshing to see a group of people who honestly care, that are very  nice and supportive". After being asked if he is ready for the challenge, Mr.Villagomez said " I believe everything is challenging and always will be but, I am excited and ready because I know APB has so much great history".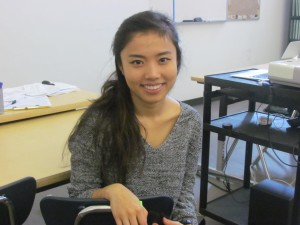 World History teacher Ms. Jang was born in South Korea but grew up in La Crescenta. She attended UC San Diego for undergrad, and USC for grad school. Ms. Jang likes hiking, eating, and reading whenever she's free. Ms. Jang listens to John Legend, Maroon5, and any other artist. This is Ms.Jang's first year teaching, but student taught for one year. Ms. Jang decided to apply to Green Dot for a spot because she volunteered at a charter school in San Diego. She had a great experience there, so she wanted to teach at charters in Los Angeles. When asked about what she thinks of the staff here at APB, Ms. Jang said, "They are super supportive, welcoming, and helpful". Ms. Jang is ready for the challenge because she said "I've seen the students trying and seen so many splendid performances, therefore, I am definitely ready to be challenged".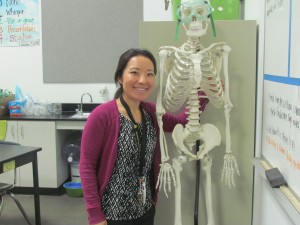 Biology and Anatomy teacher, Ms. Ohara grew up in Carson and is now lives in Redondo Beach. Ms.Ohara went to UCLA for both grad and undergrad school. Ms.Ohara's hobbbies outside of school are traveling internationally, sleeping, and most importantly eating. Ms.Ohara loves listening to the radio station KRock, and usually always listens to The Muse and Coldplay. Amazingly Ms.Ohara taught in Japan for 3 years and another 3 years at Animo Locke Tech Charter High School. When asked "why did she apply to greendot?" Ms.Ohara said "What pulled me to Pat Brown were the students, they are all prepared and driven. The staff are strong particularly the Science Department. The Science Department is very innovative and always change thier lessons to make them better." Ms.Ohara shared that the APB staff is very welcoming, and driven to success." "The staff give me an extra push to step up to the challenge," Ms.Ohara said. Ms.Ohara is determined to face the challenge because when asked "Are you ready for the challenge?" she siad, "Yes I am ready for the challenge because I realized I have big shoes to fill in and I'm going to do whatever it takes, so that the students are also ready for the challenge".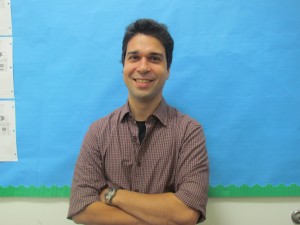 Mr. Marchese , the Algebra 1 teacher , grew up in Queens, New York City, and attended  NYU for undergrad, and attended grad school in  Cal State LA.He enjoys snowboarding and playing bass in his free time, and likes listening to 80's and 90's alternative rock. Mr. Marchese has been teaching for 4 years, he chose to teach here at APB because he believes that APB is one of the best schools in Greendot. So far, he loves APB and believes that the students and staff of APB are awesome. When asked , are you up for the challenge, Mr. Marchese stated,  " I am ready , at my old school 3 English teachers left to Animo Leadersip and now I want to beat them !"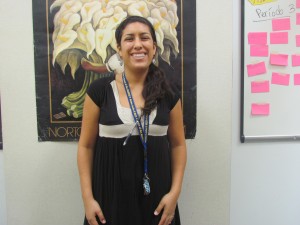 Spanish teacher Ms. Mehl was born in Fountain Valley, Orange County, California. She attended Azusa Pacific University and obtained her certificate as a social worker. She also joined Loyola Marymount University in which she achieved her master's degree in education. On her free time Ms. Mehl is fond of gardening, cooking, but more importantly organizing for her wedding. She is very elated for this day however the details are still in process. Moreover, Ms. Mehl listens to music varying from jazz to rock all depending on the certain emotions she is feeling. In her sixth year teaching, Ms. Mehl chose to work at Greendot because she is aware of all Greendot schools having a mission and vision extremely different from other schools that pushes their students to do their best. Plus, Greendot schools are always local giving opportunities for all types of students. Furthermore, these schools are incessantly encouraging the students to do enhance their abilities. Ms. Mehl feels overwhelmed at certain points because the students expect a great deal of her. However, she does not let that get in her way because she is prepared and jubilant to teach at Animo Pat Brown. Plus, the communication with the staff and how the school system works helps her to do the best she can.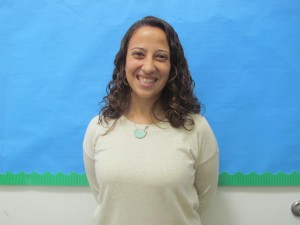 English teacher Ms. Siemientkowski was "produced" and "nursed" in New Jersey terrain. She attended the University of Delaware for undergrad. Now in California, Ms. Siemientkowski lives in Los Feliz were she has been exposed to many new endeavors. Therefore, on her free time she relishes occupations such as reading, surfing, running, watching movies, and most essential of all, eating. Ms. Siemientkowski loves to listen to music however; she has a passion for a particular type consisting of bands with animal names. Certain bands involve Band of Horses, Fleet Foxes, Animal Collective, Panda Bear, Grizzly Bear, and Minus The Bear Modest Mouse. With a great passion for change Ms. Siemientkowski moved from teaching at Delaware then to Locke tech. Ms. Siemientkowski then began working at Oscar de la Hoya high school as a long term sub to finally arrive at Animo Pat Brown. She feels lucky to be a vital component of the Animo Pat Brown family because she loves how things are run and how effective the schools system is. Furthermore, she feels supported by the distinguished staff and students that are polite and well-spoken as well as kind hearted. With four previous years in teaching Ms. Siemientkowski is elated and prepared for the Animo Pat Brown challenge and wants to see the students flourish in all aspects by the end of the year.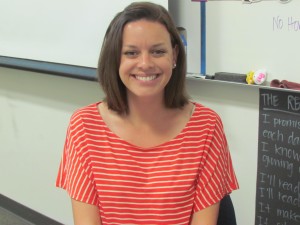 Ms. Garcia , reading 180 and student council teacher, was born and raised in Altadena,CA. Ms. Garcia attended the University of Redlands for undergrad, and Claremont for grad school. During her free time, Ms. Garcia enjoys reading, traveling, and cooking. Ms. Garcia enjoys listening to 80's music and all of the above, except country. After teaching for 7 years, Ms. Garcia chose to apply to APB because she heard that APB is an amazing school. Ms. Garcia likes working in APB's environment. When asked how are the staff, she said "The students and staff are amazing." Ms. Garcia is ready for the challenge, because she LOVES competition.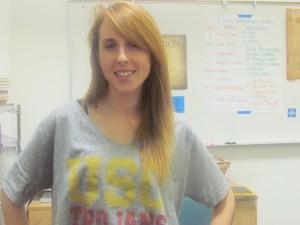 Drama and ERWC teacher Ms.Robson born and raised in Oakland, California attended UC Davis for her undergrad but also attended LMU and UCLA for her graduate degree. On her free time Ms.Robson enjoys acting or attending theater classes, if not she might be attending concerts or sporting events;but like everyone she enjoys reading a great book. Ms.Robson was a part of the organization, "Teach for America" where she helped teach students from Watts for two years, she also taught at Malcolm middle school for a summer. Ms.Vine , an ex teacher from Animo Pat Brown, recommended Ms.Robson to apply here to Animo Pat Brown. Ms.Robson knew of the excellent reputation that Animo Pat Brown hold so convincing her was not a difficult task. She knew that the staff here were very helpful and supportive in anyway possible.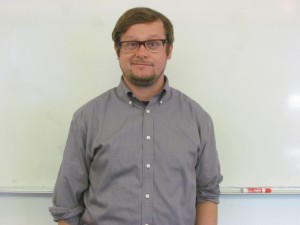 Physics and Robotics teacher Mr. Rice grew up in the suburbs of Chicago. Mr. Rice went to the University of Iowa for undergrad and then went on to the University of Redlands for grad school. In his free time, he likes to perform magic, mindreading, hypnosis, and playing guitar. He generally likes to listen to classic rock, 60's and 70's rock, mainstream music and jam rock. Mr.Rice wanted to teach at a charter school so he focused on getting a job in a Green Dot school. When asked "How is the staff at APB?", he stated that "they are welcoming, polite, warm and friendly individuals. Is Mr. Rice ready for the challenge at APB? He states "I'm definitely ready, the science department is amazing. Couldn't ask for better support!"
Many of us may see her around but don't know her name. Martha Lozano says its her first year working in a high school as a custodian. She feels very comfortable working here with other APB family members. Being surrounded by all the  students and the staff members helps her not feel alone and have a good  experience at APB. She explains that she has not been disrespected in any way and she hopes that it stays that way. She says that since she has not messed with anyone no one has messed with her.  She has been here for so little time she hasn't had any time for chatting  with other staff members.