As of May 2, 2014, an atrocity occurred involving two landslides in a village northeast of Afghanistan killing 350 villagers. These two mudslides have created attention in the world when it was reported that there is a possibility that 2,100 people of all ages were buried under 30 feet of mud. Though 2,100 people are missing, people are remaining optimistic that they will be found.

Due to this occurrence, Afghanistian officials and the U.S. have put out refuges to support the villagers, where food, blankets, and shelter are provided for the villagers. In addition to the refuge camps, search teams have been dispersed by both Afghanistian officials and the U.S. in hope that the missing 2,100 people will be found. The villagers have also remained optimistic and were given shovels and pick axes to support the effort.
Despite the positive outlook on the search for the missing villagers, as of May, 3, 2014, the search has been stopped as a result of extra rubble from the mudslide. However this does not stop the villagers from searching for their loved ones.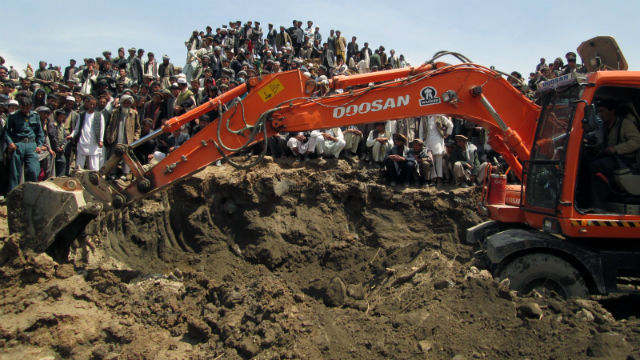 Though the search has been discontinued, both the U.S. and Afghanistian officials are continuing to support the villagers with more aid. In addition to support the Afghanistan Mudslide Relief have created a site, accepting donations online in support for the children who have lost their homes and family, Please show your love and support.
http://www.childfoundfoundation support.ation.org/content/afghanistan-mudslide-relief
Our writers went to go interview adults and students in our school about the situation of the mudslides but unfortunately no one was aware of what had occurred in Afghanistan.