by Cassie Rodas & Leonides Martinez
In 2013, ARC was known by every student in APB. There was a variety of clubs being promoted for the students to attend to. Such clubs such as guitar, photography, glee, cheer leading etc. were entertaining clubs that many students attended to. However, there still wasn't enough students being involved. When it ended, many students complained about the budget cuts and how it is their fault that it is no longer there. What they don't realize is that their participation is what caused the destruction of the program.
Until 2013, ARC was a successful program among the students to participate and become more involved with the school's events and outside events as well. ARC during it´s time made great improvement in the involving of students in the clubs, sport and any event that ARC had planned for the students.
Rosa and Eric were the heart and soul of the organization in our school. Rosa and Eric had a huge impact in organizing clubs to make it possible for any clubs that students wanted. Some of the clubs Rosa and Eric organize for students aren't clubs today for example, Driver Ed and Cumulative arts. They were more involved with the students and were practically known around APB. One of the most significant factors was putting effort of involving other students. ARC members would promote the program with Rosa and Eric so the students at APB would be informed of the kind of clubs ARC was having so the student would get involved and join.
Monica Hernandez, an APB Senior, feels as though ARC has really changed since Eric and Rosa left. She was a member of the ARC program last year and really enjoyed it; she intended on joining this year but she couldn't because she needed that time to attend to common app. She feels as though the new members in ARC do not put enough effort into attracting students to the program like Rosa and Eric managed to do. She believes that ARC should have more activities during school hours like lunch instead of just after school so that more students could get involved with the program.
Ana Marchan, an APB Senior, feels that with Eric and Rosa there were more involvement of students. Rosa and Eric would make regularly meeting to get the ARC members informed of what's going on and what was forward to look in the future dates. She was a member during the attendance of Rosa and Eric and there was about more than 20 students involved some sophomore and other were juniors and seniors. Additionally, her experience has now in ARC is that not great because not much involvement of the clubs and ARC itself. One suggestion she gives to the students of today involved is there should be more promotion of clubs and more activities for the students.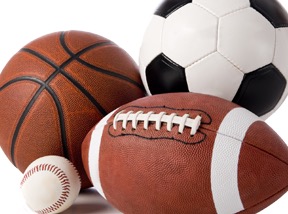 Students are the ones to blame because there was a requirement to keep a high budget for the programs. About 200 students were needed in order to get a higher budget but that goal was never stable. The budget was only brought down because the students did not want to contribute into the activities so this becomes their lost. Therefore, students should make a bigger effort into attending clubs and activities in order to increase the chance of getting a bigger budget again. ARC, too, needs to put more effort into getting involved with the students so that they could feel more comfortable in speaking up about any question they may have about the clubs. It takes exertion from both ends in order make experiences in APB more fun and memorable.
However, as long as nothing is being done, it is sad to say that ARC is dead.